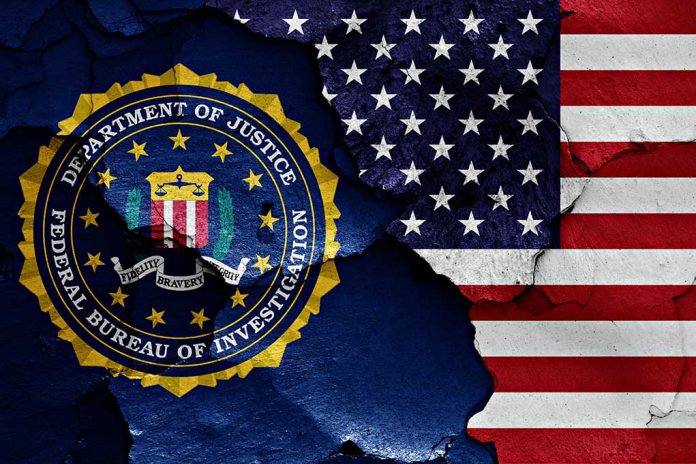 (RepublicanReport.org) – FBI Director Christopher Wray appeared before the House Oversight Committee this week to discuss various aspects of the January 6 attack at the Capitol. During talks, Wray shared that the Bureau has arrested "close to 500" people concerning the disturbance, and it's pursuing hundreds of more suspects as well.
Of course, when it comes to the FBI, one can never be sure if the leads they're pursuing are the right ones or just the ones most likely to serve their own interests.
Rep. Matt Gaetz (R-FL) is one of the best-known Republicans in the House right now. Since Trump departed from office, Gaetz has stepped up as a conservative who's willing to fight for America's interests. On Wednesday, June 16, Gaetz wrote a letter to Christopher Wray asking him to fully share any role the FBI played in instigating the riot.
.@RepMattGaetz Calls on FBI Director Wray to Fully Disclose the Role FBI Operatives Played in Instigating the Jan. 6 Capitol Riothttps://t.co/v5e0XqJxUe

— The Columbia Bugle 🇺🇸 (@ColumbiaBugle) June 16, 2021
This follows earlier reports that some of the most violent protesters in Washington, DC that day were actually undercover FBI agents. Gaetz challenged Wray to clarify whether the FBI had attempted to infiltrate extremist groups in the lead-up to the riot and whether FBI operatives there on that day actually played an active role in starting the violence.
It's probably unrealistic to expect Wray to answer these questions truthfully if the FBI was involved. However, this remains a vital thread to this story, one requiring close and careful investigation. Getting the questions out in the open can make future voters realize that some leaders are actually trying to get to the truth.
Copyright 2021, RepublicanReport.org