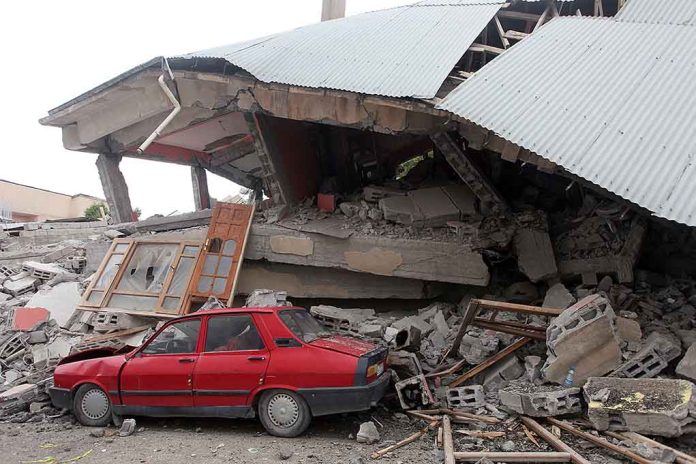 Unexpected Disaster Wreaks HAVOC In the Philippines
(RepublicanReport.org) – There have been a series of devastating natural disasters across the world so far this summer. In Europe, once-in-a-generation heat waves have been causing death from dehydration and heatstroke, while landslides have caused severe damage in Bangladesh and India. Most recently, an earthquake hit the Philippines, killing at least 10 people and causing considerable property damage.
The seismic event occurred on Wednesday, July 27, in the province of Abra near Manila, the nation's capital. Reports claim it had a magnitude of 7.1, which makes it one of the strongest earthquakes ever to hit the nation. It triggered at least 58 landslides. One individual who died was struck by falling slabs of cement.
As of July 29, authorities have reported 10 deaths so far. They have also reported dozens of injuries due to the quake. More than 200 towns were affected, making it a widespread event. It caused damage to at least 1,600 homes, according to Reuters' recent report.
Philippines airlifts aid to areas cut off since earthquake https://t.co/HUCcAqgzMd pic.twitter.com/lQ4y1hhB8g

— Reuters Asia (@ReutersAsia) July 29, 2022
Though this is one of the bigger quakes in the Philippines' history, it is by no means the most devastating ever to occur there. According to the US Geological Survey (USGS), an earthquake in 1990 killed approximately 1,600 Philippines residents.
Copyright 2022, RepublicanReport.org