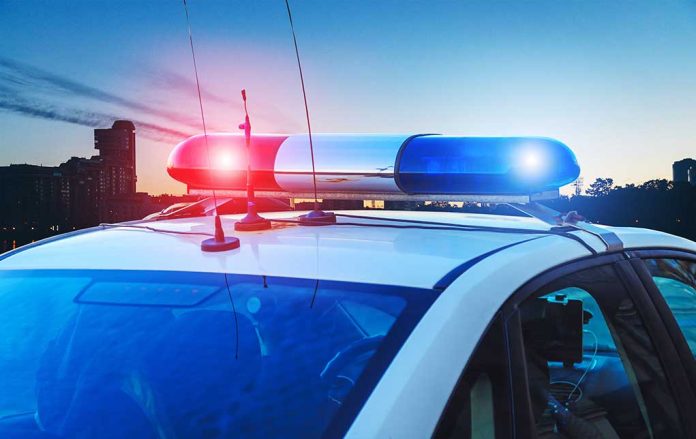 (RepublicanReport.org) – Sadly, America's problem with mass shootings continues to remain at crisis levels. Last year, there were 21 shooting incidents that caused at least 5 deaths each, including the school shooting in Uvalde, Texas, that claimed the lives of 19 students and 2 teachers. Yet another event of this nature took place in St Lucie, Florida, on Monday, January 16, with at least one person dying from gunshot wounds.
According to police reports, the shooting began around 5:20 p.m. in Ilous Ellis Park in the Fort Pierce area. It took place at an event celebrating Dr. Martin Luther King Jr. Day, at which many families were present. Law enforcement reported there were over 1,000 people present overall when the shooting began.
Eyewitnesses reported hearing around 30 gunshots as everyone present began scrambling to get to safety. Many people reportedly tried to hide behind cars or other obstacles to find protection from stray bullets.
"It was a chaotic scene here. We just spoke with a witness…he told us that he heard what must have been 30 gun shots and then the mad dash for safety."

ABC News' @VictorOquendo has the latest on the shooting at an MLK celebration in Florida. pic.twitter.com/fehzCaBOtO

— ABC News Live (@ABCNewsLive) January 17, 2023
Though it's not yet clear exactly what happened, investigators believe two or more individuals got into a disagreement at the event and began shooting at each other. They said there were more than 50 shell casings at the scene.
The deceased person was a 30-year-old woman who had traveled to the event with her 6-year-old daughter. Media reports initially indicated she was in critical condition, but she was pronounced dead at a nearby hospital the morning after the shooting. Seven other people were injured from gunshots, while at least four others were hurt in the crush of people scrambling to get away from the gunfire.
The police are investigating the crime and following up on leads. They have one suspect, but have not yet made an arrest or even named the suspect. They believe there are others they need to track down and are appealing to the public for any information that may be useful in finding the perpetrators of this deadly shooting.
Copyright 2023, RepublicanReport.org