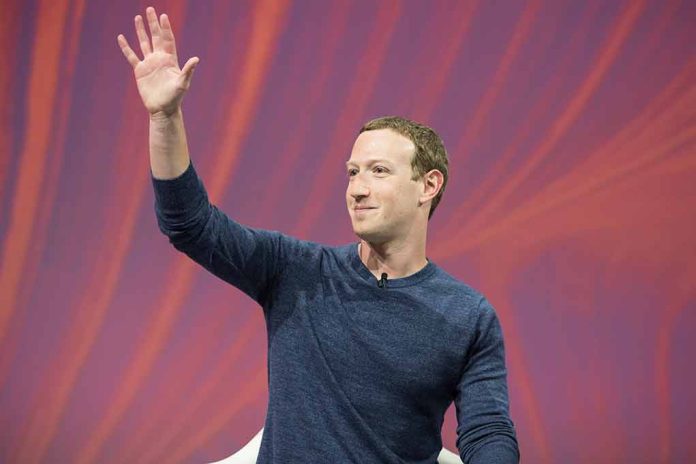 (RepublicanReport.org) – On July 5, Mark Zuckerberg's Meta launched a "text-based conversation app" to complement Instagram. The platform is called Threads and is currently going head-to-head with Twitter, which has been struggling ever since its acquisition by CEO Elon Musk. The day after Threads launched, Zuckerberg reported the platform had gathered 10 million users within its first seven hours of existence — infuriating Musk.
On its launch day, Musk's attorney sent a letter to the Meta CEO, accusing the company of stealing "Twitter's trade secrets and other intellectual property." The letter claimed that Zuckerberg hired a score of employees who used to work for Musk's platform, using their collective knowledge to develop Threads. Attorney Alex Spiro called the new platform a Twitter "copycat" and demanded that Meta stop using its intellectual property — or else.
In response to Twitter Daily News sharing the story about the threat of a lawsuit against Meta, Musk replied that he welcomes competition, but "cheating is not" okay. The Twitter CEO took another jab at the app, saying Instagram promoted "false happiness."
Zuckerberg has not formally made a statement about Musk's legal threat but did share his platform's most recent user count as of July 7 — 70 million. He said the response to Threads was more than he expected. The new platform connects to users' Instagram accounts, giving the option to automatically follow the same crowd on Threads.
The platform allows people to include links, photos, videos, and up to 500 characters. Also, as the name indicates, creating threads under posts is a key feature. Some people are referring to the app as a "Twitter killer;" however, its impact on Musk's platform remains to be seen.
Do you think Threads is a threat to Twitter? Do you think Musk's strong reaction to its launch will hurt his platform's ad revenue and public perception?
Copyright 2023, RepublicanReport.org