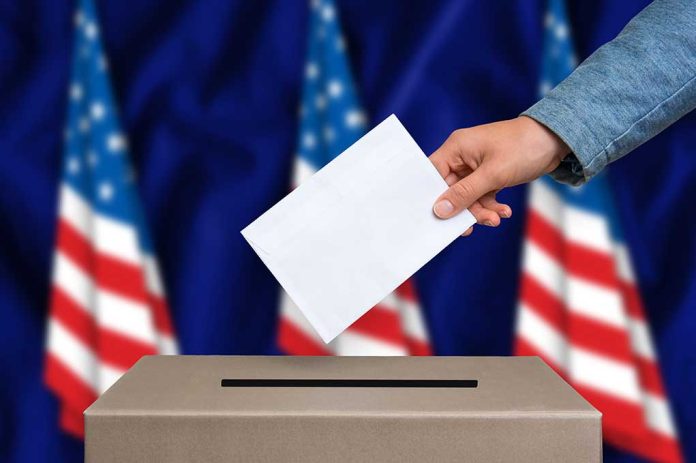 (RepublicanReport.org) – Since the general election of 2020, many Conservatives have insisted now-President Joe Biden won the Oval Office by fraud. They further allege relaxed voter laws are creating an opening for election fraud issues in the future, and insist it's time for a regulatory clampdown in many states. In an odd twist of fate, a senior member of the Trump administration is now embroiled in a potential voter fraud scandal.
Mark Meadows, who served as chief of staff under former President Donald Trump, is reportedly no longer registered on North Carolina's voter rolls. Authorities with the Macon County Board of Elections in the state removed his registration following reports he used a rental address, at which he never lived, to register. They believe Meadows was residing in Virginia at the time, and now they're investigating to find out whether he voted fraudulently in 2020.
The address belongs to a mobile home in Scaly Mountain. However, the former owner of the property has stated Meadows never even spent a night there, though his wife did stay for at least one night. Recent voter registration records from North Carolina show it's still Meadows' voting address.
Mark Meadows, the former chief of staff in the Trump White House, was removed from the voter rolls in North Carolina as officials investigate whether he fraudulently registered to vote and cast a ballot in the state during the 2020 presidential election. https://t.co/WHsKQ8RTCn

— The New York Times (@nytimes) April 13, 2022
Before working with the Trump administration, Mark Meadows served as a federal lawmaker representing North Carolina's 11th congressional district.
What do you think? Was this an oversight or misunderstanding on Meadows' part, or is something more sinister at play?
Copyright 2022, RepublicanReport.org