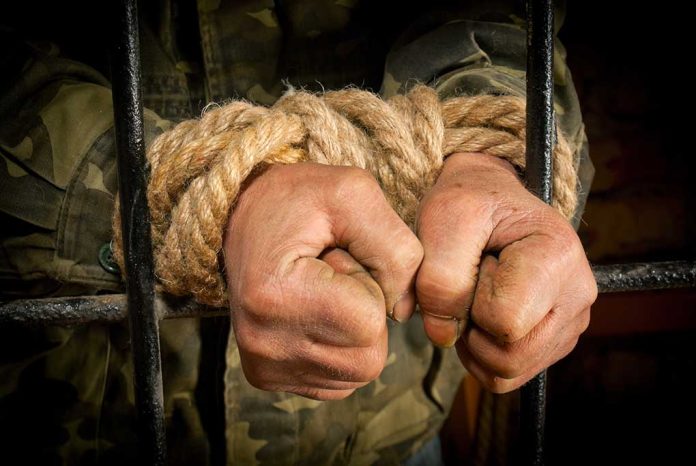 (RepublicanReport.org) – Lt. Col. Stuart Scheller rose to national fame several weeks ago when he turned his back on his career to openly criticize the military's handling of the Afghanistan withdrawal under President Joe Biden. The US Marine Corps relieved Scheller of his duties after he posted the video below demanding accountability from the military top brass. Scheller didn't stop there, and he's now paying dearly for his refusal to keep quiet.
https://youtu.be/KubqQ0VFwoY
Reports have emerged that Lt. Col. Scheller is currently in the brig. After he released the video above, he went on to release more content criticizing military leaders and demanding they apologize for the mistakes they made in Afghanistan. His superior officers warned him to stop this campaign, but Scheller was undeterred, even going so far as to post evidence of a gag order online. Statements from one of his videos appear to indicate he knew he would be imprisoned for his protests.
He's reportedly in custody pending trial.
Marine Lt. Col. Stuart Scheller in brig after blasting leaders over Afghanistan withdrawal https://t.co/CUMEjtZKo4

— Jennifer Griffin (@JenGriffinFNC) September 27, 2021
The ex-Marine's father, Stu Scheller Sr., has spoken out in defense of his son in the wake of this development. He highlighted the fact that his son has only sought accountability for obvious mistakes, something the military has been unwilling to provide.
The response from fellow military members has been mixed. Among members of the public at large, though, Scheller is sure to find many supporters.
Copyright 2021, RepublicanReport.org