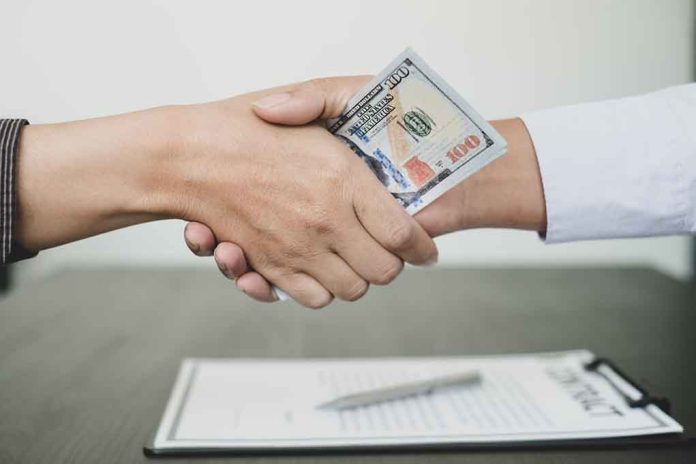 Escaped Military Contractor Behind Massive Corruption Scandal Recaptured
(RepublicanReport.org) – Leonard Francis was a military contractor for a number of years before he got caught up in a corruption scandal that cost him his career and saw him placed on house arrest pending his sentencing. Nicknamed "Fat Leonard," the Malaysian decided to flee his home prior to appearing in court, triggering an international manhunt. This week, he was arrested again by Venezuelan authorities.
What Did Leonard Francis Do?
In what investigators believe was one of the biggest bribery scandals in the history of America's armed forces, Francis offered over $500,000 in cash bribes to officials in the Navy and others in return for favorable treatment for his ship servicing company. The Malaysian also plied individuals with prostitutes, luxury hotel rooms, expensive dinners, and cigars. This allowed him to overcharge the military by around $35 million for the products and services he provided, according to reports. Some of those he bribed agreed to provide him with classified information.
The Arrest and Escape
The authorities eventually caught up with Fat Leonard in 2013 and began to pursue him over his illicit business practices. He pleaded guilty to a number of charges in 2015 and agreed to cooperate with prosecutors to help them apprehend others involved in the scandal. With his assistance, the authorities secured convictions against 33 of the 34 other defendants that were implicated in the scheme.
Officials agreed to let Francis remain under home confinement so he could receive medical care while incarcerated, according to USA Today. Earlier this month, not long before he was scheduled to receive his sentence, he removed his ankle bracelet and fled the San Diego property. Prior to his decision to escape, he was expected to receive a sentence of up to 25 years in federal prison. According to others living in the vicinity, a number of U-Haul trucks had been seen entering and leaving the home in the days before his escape.
Ten federal agencies were involved in the effort to recapture him. The authorities had even offered up to a $40,000 reward for information leading to his apprehension. Finally, on Wednesday, September 21, the US Marshals revealed Fat Leonard was in custody once again, having been apprehended in Venezuela. He was in Caracas' Simon Bolivar International Airport at the time.
Officials currently believe Francis went to Mexico immediately after his escape from home confinement. Officials have suggested he was attempting to make his way to Russia at the time of his arrest.
Copyright 2022, RepublicanReport.org