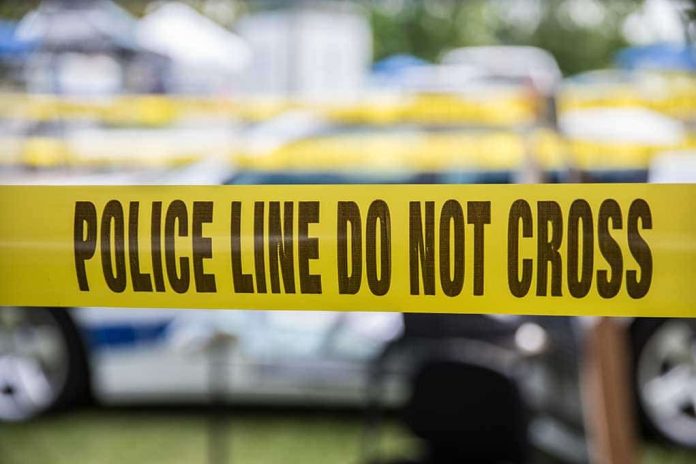 (RepublicanReport.org) – News outlets around the world covered a genuinely horrific story out of Philadelphia, Pennsylvania, last week. On Wednesday, October 13, a homeless man reportedly raped a woman on a train in the city; other passengers did not intervene while this was going on or even call 911. Some of the ten individuals on the carriage appeared to take photos or videos of the incident. Now, it's come to light that the perpetrator of the apparent assault has a history of involvement in this type of crime — and he's in the country illegally.
Fiston Ngoy is a 35-year-old native of the Congo. He came to the US on a student visa in 2012, which he lost in 2015 because he did not remain a student.
This was not Ngoy's first brush with the law. Police had arrested him previously on multiple occasions during his stay in the United States, resulting in two convictions, one of which was for sexual abuse.
Fiston Ngoy: Man accused of raping woman on Philadelphia SEPTA train as passengers 'filmed it' is an illegal Congolese immigrant with sex abuse and drugs rap sheet who should have been deported in 2015 https://t.co/U3RGHoErrL

— A.C. Spollen (@ACSpollen) October 20, 2021
Ngoy reportedly harassed his victim for approximately 40 minutes before ripping off her clothes and assaulting her. Superintendent Timothy Bernhardt of the Upper Darby Township Police Department criticized the other individuals who were on that train carriage that day, saying he was "appalled" they didn't do anything to help the victim.
Fiston Ngoy stands charged with rape, sexual assault, and aggravated indecent assault. Those who saw the incident take place but did not intervene may also face criminal charges, though such a case would reportedly be challenging to prosecute.
Copyright 2021, RepublicanReport.org