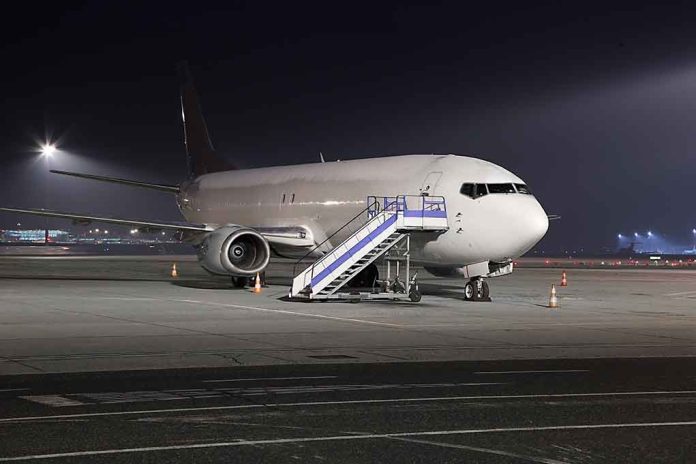 (RepublicanReport.org) – Since the terrorist attacks on September 11, 2001, officials have become very strict about aircraft and passenger safety and what is and is not acceptable. It's pretty unusual to see any really disruptive behavior on flights nowadays, but it can happen.
Michael Brandon Demarre, a 32-year-old living in Portland, Oregon, is currently facing federal charges after he allegedly tried to open the emergency exit door of an airplane while it was in flight. He reportedly removed the plastic covering on the door's handle before pulling it in an apparent attempt to open it. Demarre said he intentionally tried to create a disturbance so other passengers would film him, and he could make comments about COVID-19 vaccines.
The Delta flight was en-route from Salt Lake City, Utah, to Portland.
Portland Man Charged After Attempting to Open Emergency Exit on Portland-Bound Flight: Michael Brandon Demarre of Portland is facing federal charges after attempting to open an emergency exit on a commercial airline flight from Salt Lake City, Utah, to … https://t.co/B61gh7P6ko

— FBI Portland (@FBIPortland) February 15, 2022
The consequences would likely have been catastrophic had Demarre succeeded in his alleged attempt to get the door open. Anything not firmly strapped into the plane would have been sucked out through the open door due to the disparity in air pressure. The plane could have fallen apart mid-air as well. However, experts say it would be very difficult to successfully open an airplane door while the aircraft is in flight, again because of the massive difference in air pressure between the interior and exterior of the plane.
Copyright 2022, RepublicanReport.org