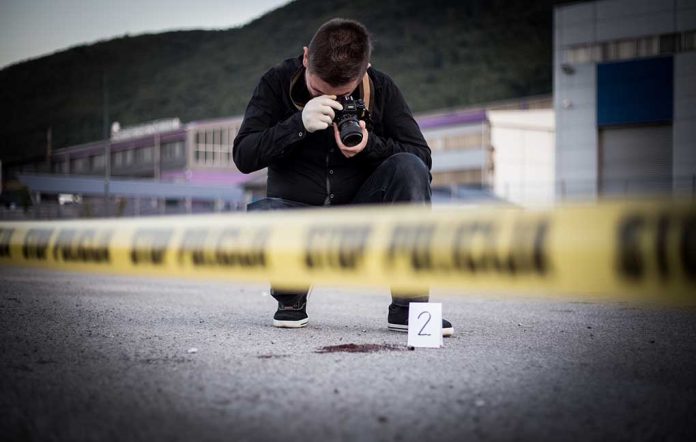 Criminal Learns His Fate After "Senseless Crime" – He Deserves This
(RepublicanReport.org) – In 2019, a drug deal in Pennsylvania went wrong and a 17-year-old ended up dead. A judge has now sentenced the man accused of murdering the teenager.
On May 27, York County District Attorney David Sunday announced Judge Gregory M. Snyder sentenced 20-year-old DaiQuan Dickerson to a mandatory life sentence plus a consecutive 20 to 40 years for the murder of Emily Shoemaker.
DaiQuan Dickerson, 20, of Red Lion, maintained that he is innocent of charges including first-degree murder and vowed to appeal.

— The Evening Sun (@theeveningsun) May 27, 2022
A jury found Dickerson guilty of first-degree murder, third-degree murder, aggravated assault, and other felonies in March. Prosecutors accused him of killing the high school student after she allegedly robbed a low-level drug dealer who sold her marijuana.
Prior to her death, Shoemaker reportedly reached out to Sterling Frantz, a man working for Dickerson, and said she wanted to buy a half-ounce of weed for $100 or $120. When they met up, the victim's friends robbed him. When Dickerson found out what happened, he hunted Shoemaker down and shot her multiple times.
During the sentencing phase, Prosecutor Kara Bowser read a statement from Steven Shoemaker who said he hopes Dickerson looks in the mirror and asks himself if it was worth taking his daughter's life. "He will have a lifetime in prison to think about it," the grieving father said.
Judge Snyder called Shoemaker's murder a "senseless crime," saying Shoemaker lost her life "over a couple of bucks."
Copyright 2022, RepublicanReport.org