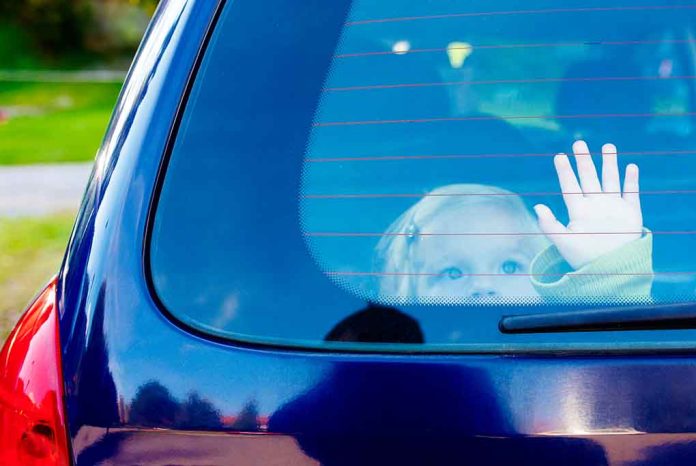 Father Reportedly KILLS HIMSELF After What Happened to His Child
(RepublicanReport.org) – As temperatures soar in many parts of the country, authorities are warning parents not to leave their young children unattended in vehicles for long periods. Dehydration and heatstroke can set in quickly, and the results can be deadly. One tragic story out of central Virginia has illustrated just how important it is to keep this advice in mind.
According to reports, an 18-month-old boy died after his father accidentally left him in a car for a number of hours. The man allegedly returned to the vehicle, brought his son inside the house, and apparently took his own life after realizing his son was dead.
Police officers visited the property after receiving reports of a toddler alone in a car. Shortly afterward, the department also received word the child's father had been expressing suicidal thoughts. When the police arrived on the scene, they found the young boy's body inside the house and the father's in a wooded area near the property. Reports state the father died from an apparent self-inflicted gunshot wound.
Local authorities are investigating the deaths of a young child and his father after both bodies were found at their home in central Virginia this week. https://t.co/LsGE6TNMY9

— WJZ | CBS Baltimore (@wjz) June 29, 2022
Unfortunately, this is not the only story of its kind to emerge in recent weeks. A 5-year-old boy died in Houston, Texas last month as temperatures passed 100 degrees, and a 3-year-old in Georgia apparently lost his life in a similar situation around the same time, according to CBS News.
Copyright 2022, RepublicanReport.org