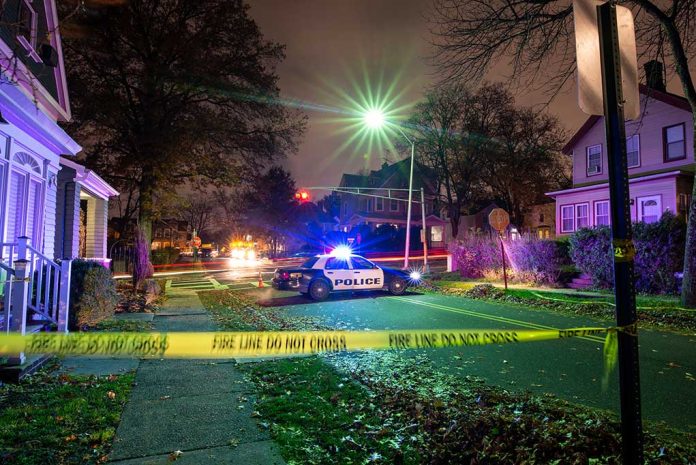 Cops Forced To TAKE OUT Suspect – They Were In Danger!
(RepublicanReport.org) – Police officers across the United States must often put up with some of the most inhospitable working conditions imaginable. Not only are they up against violent offenders, they also have to contend with opposition from politicians and ordinary members of society who espouse anti-law enforcement beliefs. One Texas officer recently suffered a gruesome injury after a run-in with an alleged criminal.
On July 23, 29-year-old Missouri City Police officer Crystal Sepulveda sustained a gunshot wound to the face and another unspecified gunshot wound during an armed engagement with a suspected car thief and aggravated burglar. She is currently in the hospital recovering.
Sepulveda and her fellow officers tracked down the suspect in the early hours of Saturday morning. Following a car chase, the individual fled from the officers on foot, reportedly leaving a minor in the car. He then fired shots, wounding Sepulveda. The suspect was hit several times during a subsequent shootout and later died from his injuries in the hospital. During a press conference following the incident, Houston Police Chief Troy Finner told reporters the alleged killer was using two automatic pistols with extended magazines.
A Texas police officer was recovering on Sunday after being shot in the face and rushed to the hospital in the back of a police cruiser by fellow officers.https://t.co/7i7xkzPF0l

— James A. Gagliano (@JamesAGagliano) July 25, 2022
Missouri City, Texas Police Chief Mike Berezin spoke to Fox News, informing them that Sepulveda is doing well. He said she continued trying to pursue the suspect despite her injuries, and praised her by calling her a "benevolent warrior."
A fundraiser for Crystal Sepulveda on Help a Hero had collected over $53,000 at the time of writing.
Copyright 2022, RepublicanReport.org