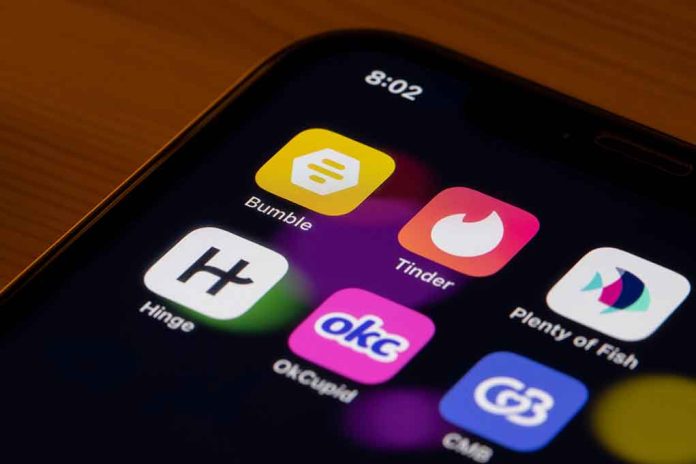 (RepublicanReport.org) – Dating apps like Bumble, Tinder, and Hinge have significantly changed the way people date. People typically met their potential partners through friends or at social events, but now online dating platforms have made it possible to find people to date from anywhere at any time. However, dating apps can carry a lot of risk as well, as one shocking recent story out of Texas illustrates clearly.
According to local news reports quoting the victim of the alleged crime, Zachary Kent Mills (21) found a match on Bumble and arranged to meet the woman for a date on Christmas Eve. Mills picked up the woman at her residence and the pair traveled together to his apartment.
The woman alleged that Mills attempted to engage in sexual activity with her as soon as they arrived at his home, but she refused him. He allegedly became angry at this point and began assaulting her, hitting her with a closed fist and a screwdriver, and biting her. He also refused to allow her to leave his apartment.
The victim told authorities that Mills proceeded to keep her at his apartment for five days, subjecting her to sexual assaults and refusing to give her food. She eventually escaped when her alleged attacker briefly left the apartment; she fled to a neighbor's house and managed to make contact with the authorities. Court documents viewed by the New York Post revealed that the woman has severe injuries on her body, including bite marks, cuts on her nose and throat, and bruising around her eyes and large areas of the rest of her body. She is currently recovering from the wounds.
Texas man jailed for allegedly beating and starving Bumble date, released on $50k bond: reports https://t.co/7jgk80gpXZ

— Fox News (@FoxNews) January 9, 2023
Mills was arrested, charged with aggravated assault in the first degree, and released from jail after posting a bond of $50,000. His attorney, Chris Denuna, says Mills denies the allegations.
Copyright 2023, RepublicanReport.org