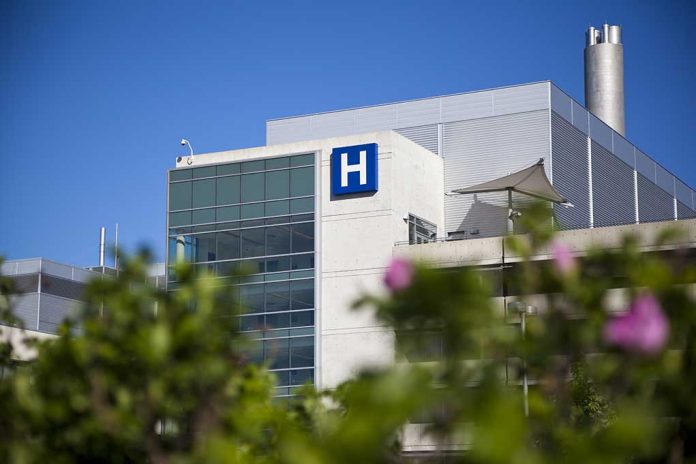 (RepublicanReport.org) – Should medical treatment be denied to people who choose to remain unvaccinated? It's a highly controversial question, but many Liberals appear to see no issue denying medical care to the unvaccinated, no matter how vital their need is. One North Carolina man is prepared to die before capitulating to this kind of pressure.
Chad Carswell is a 38-year-old double amputee who's had six heart attacks and goes for dialysis three times a week. He hasn't received a vaccination against COVID-19, partly because he's had the virus twice and believes these infections have given him natural immunity.
Carswell needs an organ transplant, and over 100 suitable donors have popped up. However, hospital policy at the Atrium Health Wake Forest Baptist Hospital in Winston-Salem requires patients to get vaccinated before receiving organ transplants because of the high mortality risk associated with COVID-19 infection after receiving a new organ. Most US hospitals are currently working with similar rules.
Carswell, a veteran of the US Air Force, says people have appealed to him to get the jab so he can get a transplant and potentially live a healthy life. However, he insists he'd rather die than submit to the vaccine requirements doctors and hospitals are forcing on desperate patients across the country.
Patient declines coronavirus vaccine at the expense of a lifesaving transplant: "I was born free, I'll die free" https://t.co/6edN0GLSsJ

— The Washington Post (@washingtonpost) January 31, 2022
What do you think you'd do in Carswell's situation?
Copyright 2022, RepublicanReport.org