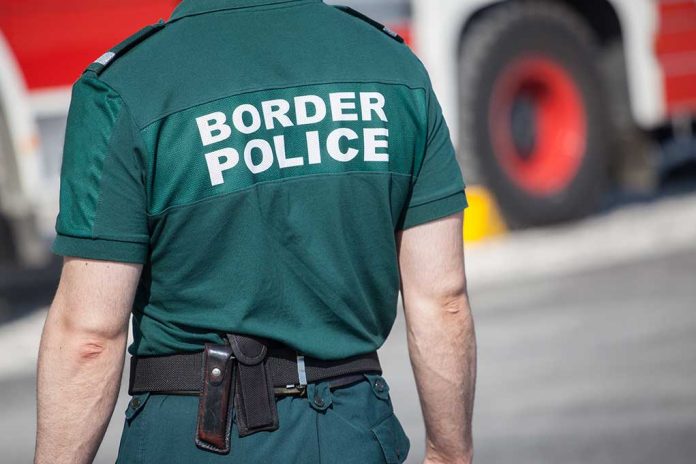 (RepublicanReport.org) – One might tend to think that any animal can survive in any environment, but that's not exactly the case. Introducing new species in an area can cause huge damage to existing ecosystems, which is why there are laws against their introduction in many cases. Customs and Border Protection (CBP) officials recently had to deal with a major breach of this law.
On Tuesday, March 8, officials announced a man driving a truck in late February had attempted to enter the country with 52 reptiles concealed in his clothes. The 30-year-old citizen of the US was attempting to drive from Mexico to California via the San Ysidro crossing. When agents searched him, they found the creatures in small bags on the man's person.
Officers found 43 horned lizards and 9 snakes in total, and experts believe some of the creatures the agents found belong to endangered species. For this reason, the live reptiles are now in quarantine.
The reptiles, some considered endangered, were tied up in small bags concealed in his "jacket, pants pocket, and groin area," Customs and Border Protection said https://t.co/zFDNZxfR7u

— CBS News (@CBSNews) March 9, 2022
Sidney Aki, director of field operations for Customs and Border Protection in San Diego, slammed the alleged smuggler for his failure to have due regard for the safety of the animals he was trafficking. Special Agent Chad Plantz of Homeland Security Investigators (HSI) said his agency was committed to stopping more of these crimes in the future.
Copyright 2022, RepublicanReport.org