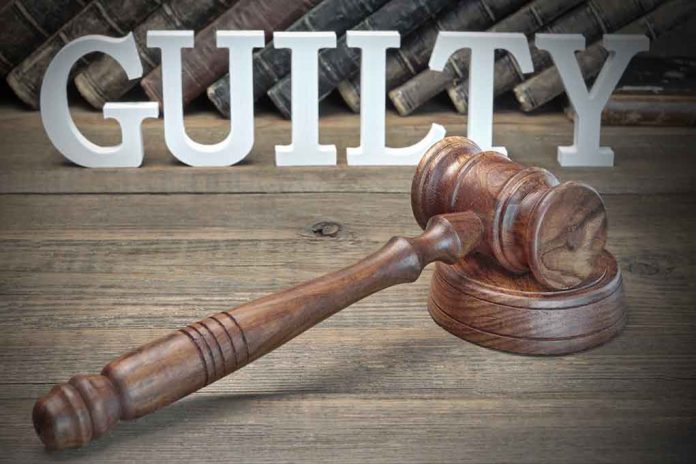 Americans Plead GUILTY – They Tried To Help ISIS!
(RepublicanReport.org) – The Islamic States of Iraq and Syria have fallen a long way from the peak of their influence in the Middle East in 2014. It lost its last land holdings in the region in 2019. However, cells of the extremist group remain active, and US officials still view ISIS members as a threat. The organization still recruits members from all over the world. An American couple has recently pleaded guilty to trying to help the group and are set to face sentencing in February.
In 2021, police arrested Arwa Muthana and James Bradley as they were on their way to Yemen to fight with ISIS forces there. They reportedly intended to make the journey on a cargo ship.
Alabama woman, New York City man plead guilty after trying to board ship to Yemen to fight for ISIS: DOJ https://t.co/IKGmTZifbG

— Fox News (@FoxNews) September 12, 2022
The couple initially came to the attention of the authorities after making incriminating statements to undercover police officers. Bradley said he approved of the efforts ISIS was making to establish an Islamic caliphate. He also implied he would like to organize a terrorist attack within the United States, specifically on a military base. In the Justice Department press release, U.S. Attorney Damian Williams said Muthana and James "collected and distributed jihadist propaganda" and talked about wanting to kill military cadets.
Muthana and James both pleaded guilty to charges of attempting to provide material support to ISIS. They face up to 20 years in prison for their crimes.
Copyright 2022, RepublicanReport.org