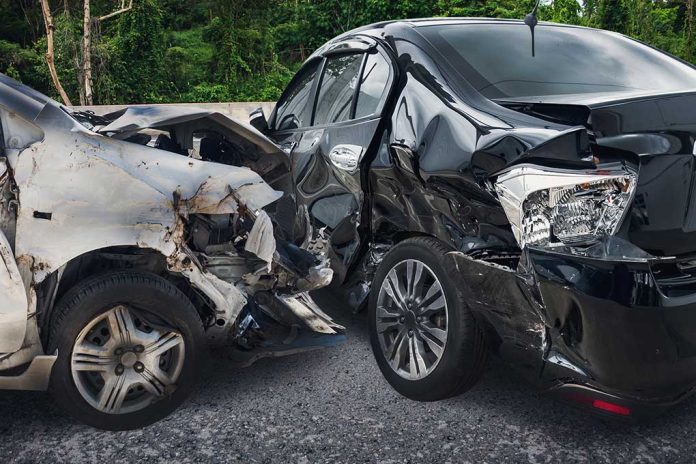 2 Boys Were Playing – What Happened Next Is Tragic
(RepublicanReport.org) – Millions of Americans drive from place to place in their cars every day, usually without incident. Unfortunately, because of the irresponsible behavior of some road users, sometimes accidents result. As can be seen from a recent story out of Utah, these accidents can have tragic consequences.
On the evening of Monday, May 2, a 25-year-old man who had allegedly consumed methamphetamine reportedly crashed his car while driving at speeds of around 100 mph, killing two three-year-old boys. Other road users reported they saw Kent Cody Barlow's vehicle moving at high speed and weaving in and out of traffic. Barlow allegedly crashed after running a stop sign, colliding with a set of horse stables in which the two children were playing. Both boys were thrown around 75 feet by the impact and died instantly, according to reports.
Utah man allegedly high on meth driving 100 mph crashes, kills two 3-year-old boys, sheriff says https://t.co/ReuLZaCxA5 pic.twitter.com/EFajqrZ3OV

— New York Post (@nypost) May 4, 2022
Barlow suffered severe injuries in the crash, which took place in Eagle Mountain, Utah. The driver was flown to the hospital in Provo, where he received medical treatment and was subsequently released. He was on parole at the time of the incident after his arrest in 2019 for allegedly stealing a police car and running from the police. He now faces a raft of new charges, including two counts of automobile homicide with criminal negligence.
Copyright 2022, RepublicanReport.org