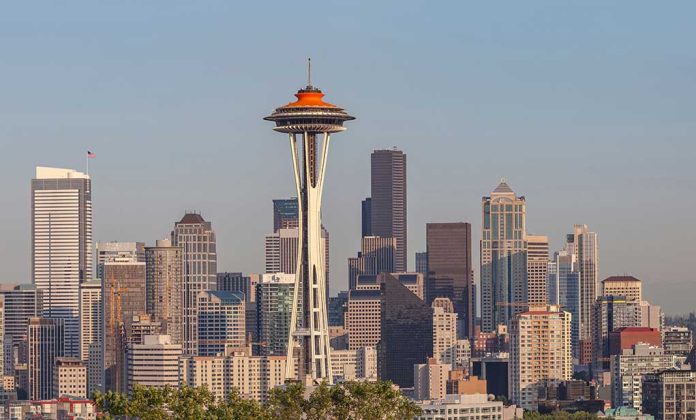 (RepublicanReport.org) – Statistics from the CDC show the number of deaths from drug overdoses across the United States has grown fivefold over the last two decades. The synthetic opioid fentanyl, which is typically dozens of times stronger than heroin, has played a huge role in this alarming trend. A new report from The Seattle Times covering the deaths of homeless people in the city has illustrated that the most vulnerable members of our society are often the ones paying the highest price when it comes to this issue.
The article stated 310 homeless people died in King County last year, marking a 65% increase compared to 2021. In fact, 2022 set the record for homeless deaths in Washington's biggest county, easily passing the benchmark of 195 set in 2018. The report also shared that fentanyl was a factor in more than half of these deaths. Many of the homeless drug users who died in 2022 had other substances, such as meth or cocaine, in their systems alongside fentanyl when they overdosed.
It's not just fentanyl and other opioids causing the high homeless death rate in King County. A number of individuals have also succumbed due to homicide, suicide, and exposure.
A record 310 homeless people died in Washington's most populous county in 2022, with over half the deaths being attributed to Fentanyl.https://t.co/s9fAmRBPb6

— The Post Millennial (@TPostMillennial) January 19, 2023
Authorities in Seattle have proposed a number of potential solutions to the ongoing issue of hard drug use in the community. One such effort is the Low Income Housing Institute's construction of tiny homes designed for use by homeless women. Though these facilities typically do not permit the use of drugs or alcohol, there have been many instances in which residents have overdosed onsite.
Many analysts have pointed to the Biden Administration's lax border security policy as being a major factor in the proliferation of fentanyl in the US. Reports have repeatedly found that much of the fentanyl coming into the US does so across the southwest border.
Copyright 2023, RepublicanReport.org