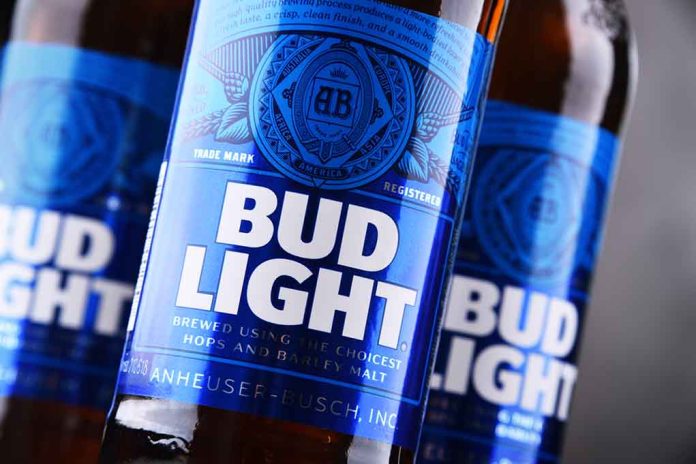 (RepublicanReport.org) – On April 1, TikTok star Dylan Mulvaney posted a video on Instagram promoting a Bud Light contest giveaway the company was sponsoring during March Madness. The New York Times explained that the transgender woman mentioned that Bud Light sent her one tallboy can with the activist's face on it to help her celebrate her very public transition to "girlhood" during the promotion post. Many called for a boycott of the beer for their apparent support of the transgender community.
On April 17, Grills Seafood Deck and Tiki Bar joined the anti-Bud Light movement. The company explained in a Facebook post that it removed the drink from its menu. The restaurant has reportedly been part of communities in Central Florida for the last 25 years. The owner of the establishment, Joe Penovich, stated he made the move because transgenderism goes against his "Biblical faith." However, he assured the public neither he nor the company hold any judgment against the LGBTQ+ community.
Grills Seafood Deck & Tiki Bar owner Joe Penovich said he has trouble supporting a corporation that he feels encourages children to seek gender-altering surgery. On Friday, he removed Bud Light from his restaurants.https://t.co/DMADw6rz5U

— The Palm Beach Post (@pbpost) April 18, 2023
Penovich felt the explanation was necessary because there was a post circulating on social media accusing the manager at the tiki bar of using a slur against the gay community. The poster said the restaurant was full of bigots. The owner claimed the incident described in the post simply didn't happen, and nothing could be further from the truth. He said the post "deeply hurt" the employees and the gay community, and he would not stand for anyone attempting to "defame" the company's character. Penovich said, despite the rumors, he doesn't hate the LGBTQ+ community or Mulvaney. He said pulling Bud Light from the menu was a difficult but necessary decision for him.
Local news outlet WESH 2 reported patrons had mixed reactions to the move to remove the beverage. It's unclear what kind of impact the restaurant's decision will have on the business going forward.
Copyright 2023, RepublicanReport.org