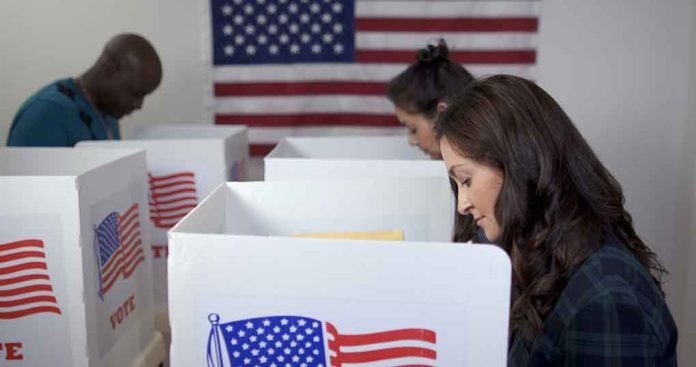 New ELECTION Bill Passed – Will Voters Support It?
(RepublicanReport.org) – Should US residents who are not American citizens have the right to vote in our elections? This question has caused deep division in many state and local legislatures. State lawmakers in Ohio are leaving it up to voters to decide the issue.
State Reps. Bill Seitz and Jay Edwards, both Republicans, introduced a bill in the Ohio House of Representatives that would prohibit local governments from allowing noncitizens to vote in local elections. The bill passed both legislative chambers with bipartisan backing. Now, Ohio's voters will decide on the measure on November's ballot.
Republicans were unanimous in their support for the measure. Plenty of Democrats got behind it as well; in the state Senate, 32 of 33 Democrats voted in favor of the proposal, while 7 of 35 did the same in the House.
The bill arose after revelations that some local areas in Ohio were permitting resident noncitizens to vote in local elections.
The question of voting by non-citizens will be determined in Ohio, with the legislature's House Joint Resolution 4 adopted by the state Senate on June 1 and putting the measure on the November ballot.

— Newsmax (@newsmax) June 15, 2022
The American Civil Liberties Union (ACLU) was critical of the bill. A group representative stated the proposed law could spread harmful ideas like Replacement Theory and lead to more instances of violence and threatening behavior.
Do you think more states should enact this kind of legislation?
Copyright 2022, RepublicanReport.org