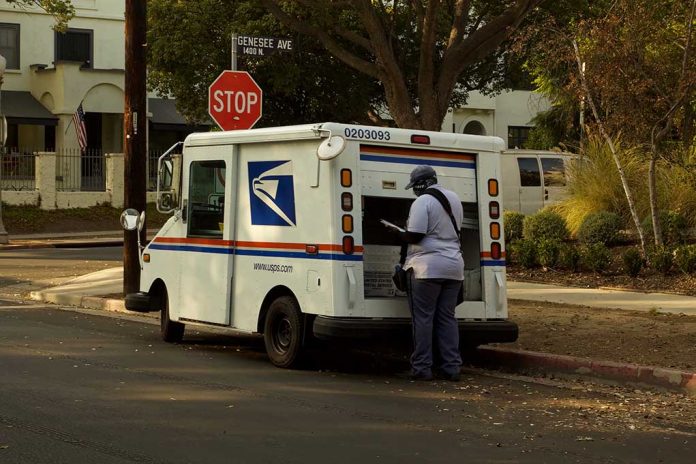 (RepublicanReport.org) – The US Postal Service (USPS) does a truly remarkable job for Americans, transporting mail and other items across the country quickly and efficiently. Generally, postal delivery work wouldn't be considered risky. Recently, however, one Californian neighborhood has seen a strange trend of violence against mail delivery workers. This week, the Postal Service briefly decided to suspend deliveries in the area as a result, but they have now resumed service.
On Monday, April 11, news outlets reported on a spate of assaults against USPS workers on 14th Street in Santa Monica, CA. On three separate occasions in recent months, mail carriers have reportedly been targeted in attacks. The USPS was so concerned about this trend, it temporarily stopped dropping off mail to homes and businesses in the area. A USPS representative discussed the decision with the New York Post, acknowledging it was not an ideal step to have to take but insisting it was crucial to preserve the safety of mail workers.
Postal Service Suspended In Santa Monica, California Neighborhood After Attacks On Mail Carriers https://t.co/1N5TDoYMHv#WeveGotAStateToSave

— Larry Elder (@larryelder) April 12, 2022
Santa Monica police have revealed the suspect in one of the attacks, Devon Morgan, is known to both them and the victim of the alleged assault. Allegedly, the suspect has been arrested and released multiple times. The mail carrier suffered minor injuries to his arm when the alleged assailant attacked him with a broomstick. However, the carrier decided not to press any charges.
On Wednesday, April 13, the Postal Service announced it was starting up deliveries again on the affected block of 14th Street. In a statement, USPS noted it would continue monitoring the situation to protect its employees.
Copyright 2022, RepublicanReport.org