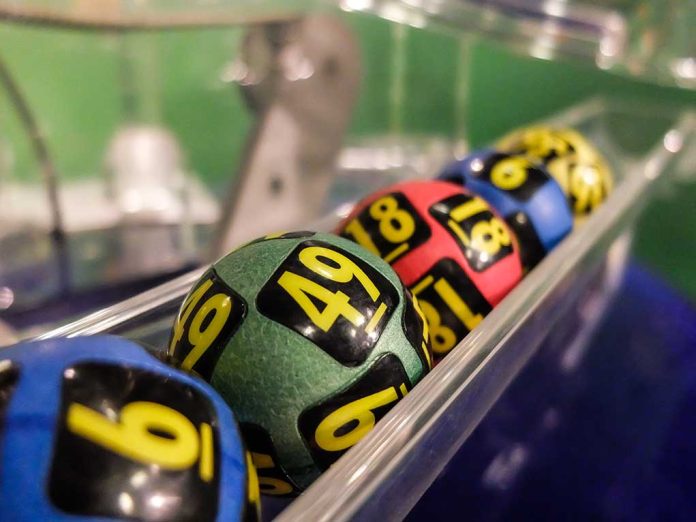 Out Of Luck: Lottery Winner Locked Up For Life After Ruthless Crime
(RepublicanReport.org) – Michael Todd Hill, now age 54, played a scratch-off ticket in 2017 and won $10 million. The North Carolina man suddenly had the opportunity to live a life free of financial hardship. Instead, he will spend the rest of his years behind bars.
Michael Todd Hill was convicted of first-degree murder in the slaying of his girlfriend. https://t.co/rIFL4v2LnW

— HuffPost (@HuffPost) June 1, 2022
On Friday, May 27, three years after winning the jackpot, a jury convicted Hill of first-degree murder and the judge sentenced him to life in prison without the possibility of parole. He had shot and killed 23-year-old Keonna Graham while she was lying on a bed in a hotel room.
After her mother reported her missing on July 20, 2020, police quickly narrowed down their suspect pool and by July 23, authorities charged Hill with Graham's murder. At the time of her death, her cousin Antionette Lee told Spectrum News the young woman was a correctional officer at a prison in Burgaw, North Carolina. She lived with her mother and 10-year-old niece. Lee said her family was "devastated."
Tiffany Wilson, a friend of Graham's family, called the situation frightening. She said she heard Hill had recently been married and couldn't comprehend why he would murder a young woman.
Law enforcement arrested Hill the month of the murder and he allegedly confessed to the crime. The jury deliberated for an hour before convicting him.
Copyright 2022, RepublicanReport.org