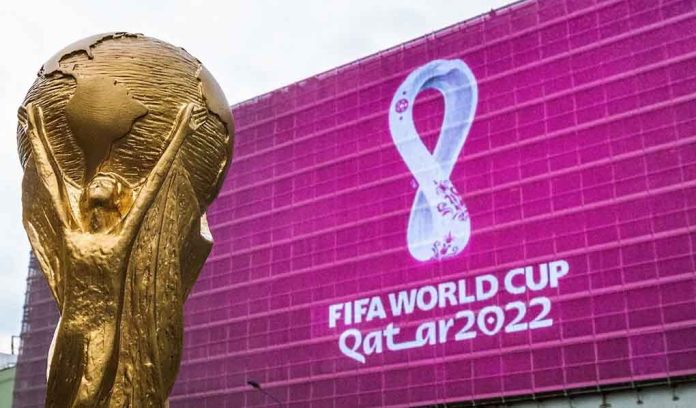 Alcohol, Beer Banned From Soccer Games
(RepublicanReport.org) – The soccer World Cup is kicking off in Qatar this week, but issues around the suitability of the venue have overshadowed what is usually the sport's biggest celebration. Questions have hung over Qatar as a host nation since FIFA announced it would hold the World Cup in 2010. Now, issues with the sale of alcoholic beverages in stadiums have many fans up in arms.
On Friday, November 18, with just two days to go until the first match in the tournament kicks off, FIFA released an official statement announcing it would not be possible to purchase alcoholic beer at stadiums. The announcement stressed it would still be possible to buy and consume alcoholic beer at "other fan destinations and licensed venues," as well as at the FIFA Fan Festival.
World Cup organisers have banned the sale of beer around stadiums in Qatar, FIFA have announced 🍻 https://t.co/wAQitRszan

— ESPN FC (@ESPNFC) November 18, 2022
Sources report a range of alcoholic beverages will still be available in the premium hospitality areas of stadiums. In the general access zones, however, beer was supposed to be the only type of alcohol available to fans prior to this announcement.
Do you think soccer fans are justified in feeling aggrieved about this turn of events given the huge size and popularity of the World Cup and how soon, before the start of the tournament, the officials made the announcement?
Copyright 2022, RepublicanReport.org