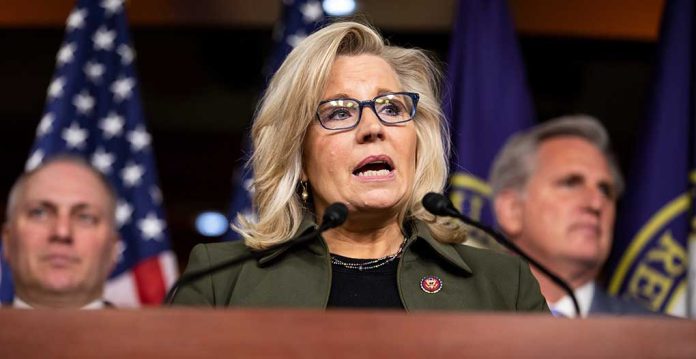 Look Where Liz Cheney's BIGGEST Support Is Coming From
(RepublicanReport.org) – Representative Liz Cheney (R-WY) has suffered immensely for her opposition to former President Donald Trump. After she voted to impeach him following the January 6 attack on the US Capitol Building and publicly slammed him over what happened, she lost her membership of the Wyoming GOP and her position as the party's conference chair in the House of Representatives. However, her campaign has apparently won her a lot of support among Californians.
According to a report from The Los Angeles Times, the congresswoman has collected more in campaign donations from the Golden State residents than those of any other area as she attempts to keep her seat in the House this November. Out of the $13 million she raised overall in this election cycle, slightly less than 10% has come from Californian individuals, including giants of the entertainment and tech industries.
Liz Cheney has received more donations from Democrat-controlled California than any other state, including Wyoming.

In contrast, Hageman has raised more than $1.2M — more than 4x as much as Wyoming voters have donated to Cheney.https://t.co/HYn4mmPQum

— Wendell Husebø (@WendellHusebo) August 1, 2022
While the state's support has been an unlikely win for the daughter of former Vice President Dick Cheney, the odds remain stacked against her with under two weeks until her primary election. One Mason-Dixon Polling & Strategy poll from early July put Cheney a whopping 22 percent behind opponent Harriet Hageman, a lawyer with official backing from the former president.
What do you think of Rep. Cheney's chances of retaining her seat ahead of this year's vote?
Copyright 2022, RepublicanReport.org