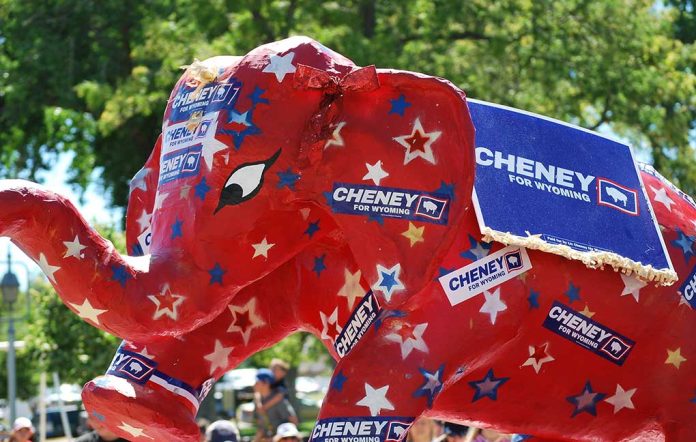 Liz Cheney Indicates She May Leave Republican Party
(RepublicanReport.org) – Rep. Liz Cheney (R-WY) recently lost her Republican primary to challenger Harriet Hageman, who had the backing of former President Donald Trump. The result was widely seen as a rebuke of Cheney for her decision to oppose Trump following the events of January 6, 2021. Now, the defeated Congresswoman has cast doubt on her future in a GOP that retains Trump as a prominent figure.
Cheney made an appearance in Austin, Texas, at the Texas Tribune Festival on Saturday, September 24. She said she will not remain in the party if it elects Donald Trump as its presidential nominee for 2024. She also stated she would do everything possible to prevent that outcome.
Some commentators have speculated Cheney herself might have ambitions for the White House. However, the Wyoming lawmaker was unwilling to entertain this discussion last weekend. She said she was more concerned with preserving peaceful democracy for the nation than taking over the Oval Office herself.
Cheney's difficulties with Trump began when she voted against him in his second impeachment proceeding. She has since taken up a position on the Democrat-led House Select Committee investigating January 6, which has focused strongly on the words and actions of the former president.
Do you think Liz Cheney should leave the GOP?
Copyright 2022, RepublicanReport.org