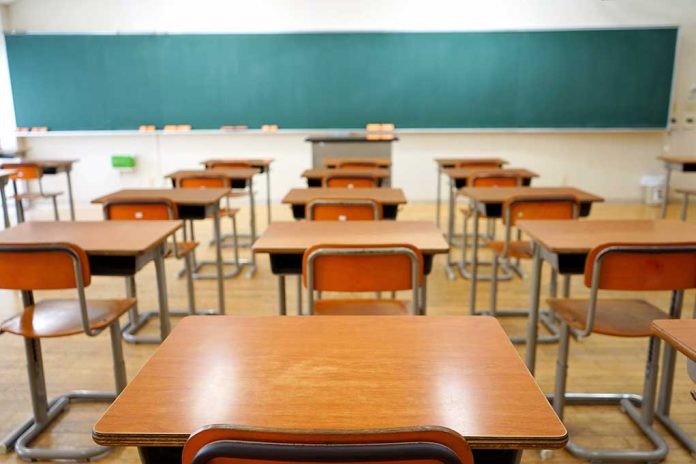 Little Girl's 911 Call During School Shooting Released
(RepublicanReport.org) – The school shooting that took place in Robb Elementary School in Uvalde, Texas, earlier this year was the deadliest in the state's history, and the worst in the nation in a decade. In the intervening months, the police response to the tragedy has come under increased scrutiny. A recording of phone calls made by one of the survivors of the shooting has just become public.
Khloe Torres, who was 10 at the time of the shooting and has since turned 11, phoned 911 several times while the shooter was active in her school. She was in the building with the gunman and a number of other students and teachers (some of whom were dead or dying) at the time.
On the calls, you can hear Torres telling the responder there are dead bodies around her, and the cries of injured people. The young girl also told the dispatcher she was appealing to those around her to be quiet as she had learned from her father how to act in an active shooter situation, but that they weren't listening to her.
Heartbreaking: Khloie Torres, now 11, survived the attack. The release of excerpts from her multiple calls was approved by her parents. https://t.co/agwKAW4ak3

— ABC7 Sarasota (@mysuncoast) November 2, 2022
Torres' parents agreed to share the content of the calls with the public, and the victims' families were also informed the calls would be shared prior to their publication.
Copyright 2022, RepublicanReport.org