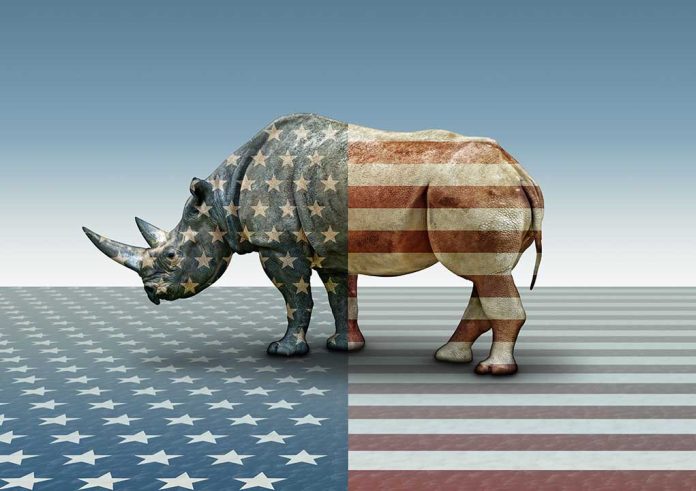 (RepublicanReport.org) – Infrastructural and social spending have been the order of the day in Washington, DC for some time now. Democrats have sought to spend as much as possible on legislation to fund both, while Republicans have primarily attempted to resist this push. Now, however, a $1.2-trillion infrastructure proposal has passed the House of Representatives with some Republican support, and some Conservatives are unhappy with the GOP representatives who voted in favor of it.
The 13 Republican members of the House who voted in favor of the infrastructure bill are Reps:
Andrew Garbarino (NY)
John Katko (NY)
Tom Reed (NY)
Nicole Malliotakis (NY)
Adam Kinzinger (IL)
David McKinley (WV)
Don Bacon (NE)
Brian Fitzpatrick (PA)
Don Young (AK)
Anthony Gonzalez (OH)
Fred Upton (MI)
Jeff Van Drew (NJ)
Chris Smith (NJ)
Those 13 Republicans were not the only ones to buck their party on this vote. Six Democrats voted against the bill, including Rep. Alexandria Ocasio-Cortez (D-NY) and other members of "The Squad." Had Republicans stayed united against the measure, it would not have passed the House.
The bill already passed the Senate earlier in the year, also with some Republican support. That vote also drew the scorn of some high-profile figures on the Right, most notably former President Donald Trump.
All that's left now is for President Biden to sign the bill into law.
Copyright 2021, RepublicanReport.org