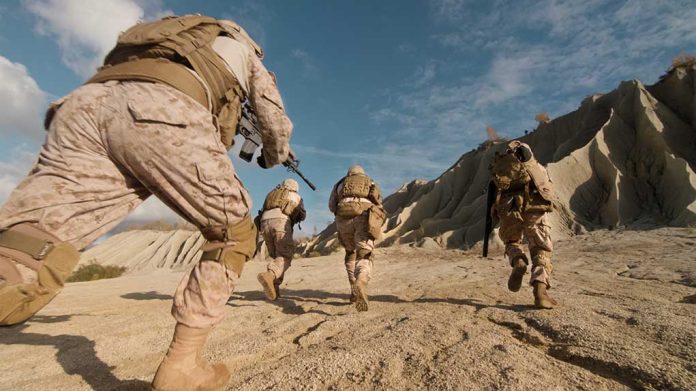 (RepublicanReport.org) – The recent withdrawal from Afghanistan has attracted no shortage of critical attention. Most of the detractors have focused on the manner of the exit, with many people slamming President Joe Biden, senior administration, and military officials for abandoning strategic holdings and rushing the withdrawal. Some oppose the idea of withdrawal altogether, pointing to the increased risk of terror with a Taliban-controlled Afghanistan.
In 2017, one such commentator was Senator Lindsey Graham (R-SC). In an interview with the BBC from that year, Graham (who was a noted opponent of the withdrawal) raised eyebrows by claiming the US would end up invading Afghanistan all over again to deal with terrorism. He doubled down on the sentiment after presenter Stephen Sackur expressed his disbelief; Graham simply said, "we'll have to."
Graham's position was at odds with then-President Donald Trump, who began an orderly withdrawal from Afghanistan that Joe Biden finished last month in disorganized embarrassment. This illustrates how divisive the Afghanistan withdrawal issue is. Neither party can agree that withdrawal from the country was the correct action to take in the first place.
For a nation that has just completed one of the ugliest military withdrawals in recent memory, the idea of having to reinvade the Afghan country if another terrorist force emerges is not a welcome idea. However, it's difficult to escape the notion that Graham's words might be prophetic, and he might have a valid point.
Copyright 2021, RepublicanReport.org