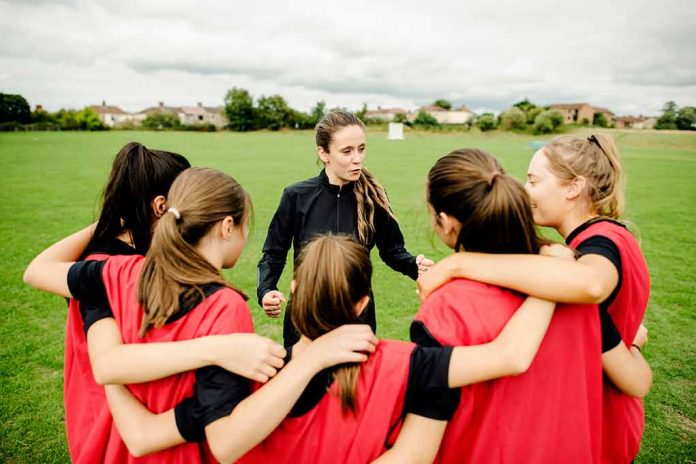 (RepublicanReport.org) – In March 2022, swimmer Lia Thomas competed in the NCAA championship, winning the 500-yard freestyle. However, the race was controversial because Thomas is transgender, and many people didn't like the fact that a biological male was competing against females. After Thomas' win, Oberlin College women's lacrosse coach Kim Russell shared a post on her Instagram opposing the win. She allegedly faced disciplinary action and is just now spreading the word.
On September 6, the Daily Wire shared Russell's story, which included a video compilation of her experience. She said one of her team members reported her post to the administration, and she was quickly called into a meeting. Russell recorded each of these interactions with the administration. In the first one, the associate vice president for athletics, Natalie Winkelfoos, allegedly said Russell fell into a category of people filled with hate. The coach believes only biological females should compete against other biological females in sports.
The lacrosse coach said she was brought into a second meeting by the end of that week, where the athletic director reportedly told her to write a letter of apology. She refused. Russell then attended another meeting where she felt attacked for her views. The administration made it clear they were concerned about how her opinion about the transgender community would impact the high "LGBTQ+ population" at the college. Russell maintains that she never broke any school rules.
Oberlin College shared a statement with "The Ingraham Angle," stating that freedom of expression is a "cornerstone of our democracy," and that is also true at the school. However, freedom of expression does not mean freedom from consequences. The college said staff members need to be aware of how "negative posts" might impact their "ability to effectively" do their job.
Although nobody told Russell her position was in danger over the controversy, she is still worried she'll be fired. A year later, she still works at the college.
Copyright 2023, RepublicanReport.org