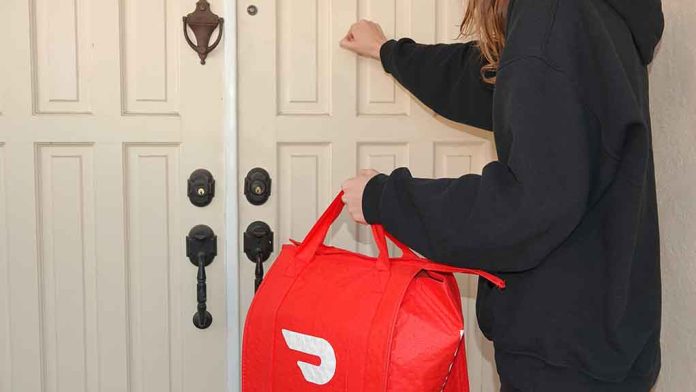 (RepublicanReport.org) – Over the last decade or so, app-based food delivery services have revolutionized the way we order meals. You no longer have to consult paper menus and call restaurants individually; instead, you can pick from all the participating outlets in your area and order whatever you want. However, a class-action lawsuit currently underway alleges the service providers behind these apps are collectively breaking the law.
A federal judge has allowed the lawsuit, which claims UberEats, GrubHub, and Postmates are violating antitrust laws, to proceed. The plaintiffs in the case are customers who have placed orders with the three service providers, which run the best-known food delivery apps in the country.
According to the lawsuit, the defendants are forcing restaurants to up their prices through no-price competition clauses (NPCCs). These clauses require food outlets to agree not to charge lower prices on other platforms, or to customers who pick up their food directly from the restaurant or eat on-site.
The lawsuit claims that delivery apps are inflating restaurant prices. https://t.co/PAfBN9hSAr

— Food & Wine (@foodandwine) April 4, 2022
The plaintiffs further allege this state of affairs is forcing restaurants to increase their prices. They claim they're filing this lawsuit on behalf of ordinary Americans who want to eat at restaurants for reasonable prices.
US District Judge Lewis A. Kaplan rejected the defendants' efforts to have the lawsuit dismissed and allowed the action to proceed.
Copyright 2022, RepublicanReport.org