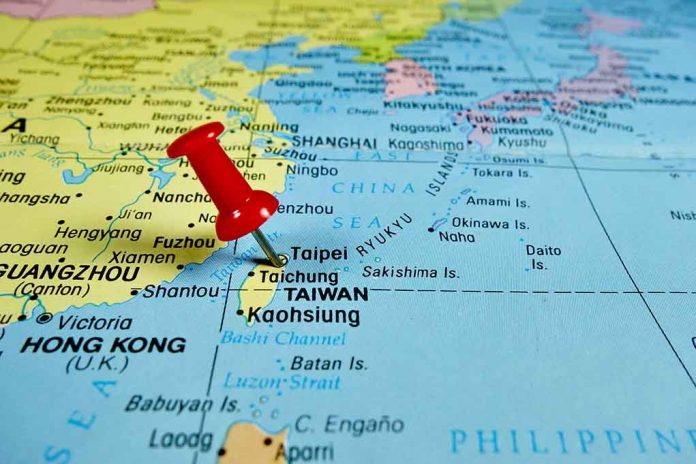 (RepublicanReport.org) – The escalating tensions between the Chinese Communist Party (CCP) and Taiwan are causing concerns worldwide, especially in the United States. A group of Republican lawmakers has just returned from a fact-finding mission in the Indo-Pacific region, and they have some worrying reflections to share.
Senators Mike Crapo (R-ID), Tommy Tuberville (R-AL), John Cornyn (R-TX), and Mike Lee (R-UT), along with Reps. Tony Gonzales (R-TX) and Jake Ellzey (R-TX) had a meeting with Taiwanese President Tsai Ing-Wen. They also met with leaders from India and the Philippines.
The group discussed America's policy of so-called "strategic ambiguity" concerning Taiwan. Under that system, Washington does not officially recognize Taiwan or maintain proper diplomatic relations with the island entity as long as Beijing allows it to exist peacefully.
Senators John Cornyn, Tommy Tuberville, Mike Crapo, and Mike Lee among delegation visiting Taiwan https://t.co/QigoiLxSjW

— Keoni Everington (@keverington) November 10, 2021
On Monday, November 15, the returning lawmakers gave a press conference to discuss what they had learned and shared on their trip. Senator Tuberville insisted America was not interested in getting into a war with China, as such an outcome would benefit neither side. However, he insisted that we would defend Taiwan from the CCP if it became necessary.
How do you think this growing rift between Taiwan and China will end?
Copyright 2021, RepublicanReport.org