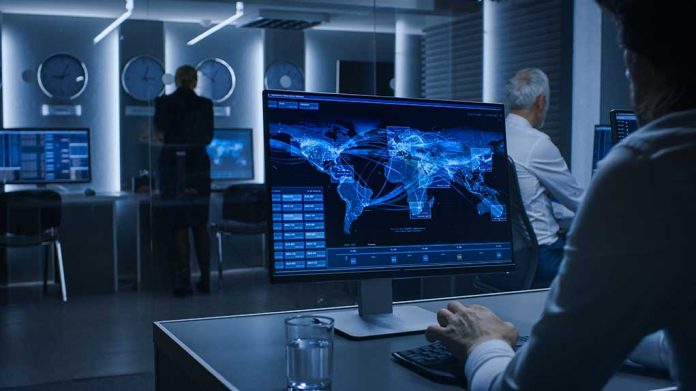 Health SECURITY Threat Poses MAJOR Challenges
(RepublicanReport.org) – Cyberattacks are a common tool of organized criminals these days, and healthcare facilities have repeatedly proven to be worthwhile targets. If operations fail in hospitals or clinics for even a short period, the results can be deadly, so these types of organizations are often more willing to part with ransom money than others. In an attempt to address this risk, two lawmakers are appealing to the Department of Health and Human Services (HHS) to introduce greater protections for the sector.
Gallagher and King Write to Becerra
Co-chair members of the Cyberspace Solarium Commission (CSC), Senator Angus King (I-ME) and Rep. Mike Gallagher (R-WI), wrote a letter to HHS Secretary Xavier Becerra about the problem on Thursday, August 11. The pair highlighted how ransomware attacks had become much more prevalent since the outset of the COVID-19 pandemic, and how healthcare facilities were particularly vulnerable due to the nature of their operations. Not only that, but they're also high-value targets because of the amount of sensitive patient data they keep on their servers.
With this in mind, Gallagher and King expressed concerns about the HHS's failure to share threat information in a "robust and timely" fashion. They stressed the importance of "addressing… cybersecurity gaps" in the healthcare and public health (HPH) sector. They requested Becerra update them regarding his office's work to bolster cyber safety, including how the HHS interacts with other federal government departments in this regard. They also asked about the department's authority to expand its cybersecurity framework, any resources it may need to do so going forward, and the "interagency coordination structures, successes, and challenges" that have gone into supporting efforts made thus far.
The federal government has already started the process of reinforcing the healthcare sector's online defenses. A recent White House executive forum discussed the direction of cyber safety initiatives moving forward. Additionally, the Food and Drug Administration (FDA) has begun efforts to improve cybersecurity around medical devices.
National Security Risks Arising From Cyberattacks
Ransomware victims are generally discouraged from paying out if possible, as the funds then make their way back to those perpetuating the crimes. According to the FBI, paying the ransom can encourage hackers to carry out more attacks. The feds recommend reaching out to a local office or sending in a tip in the event of an attack.
How do you think the Biden administration should deal with the issue of cyberattacks on healthcare facilities?
Copyright 2022, RepublicanReport.org