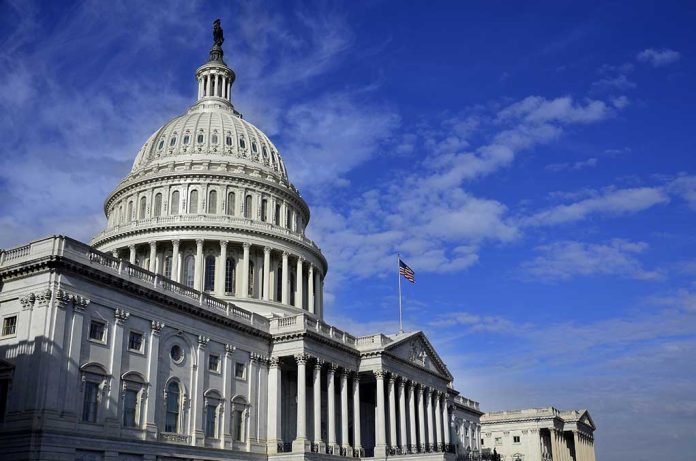 (RepublicanReport.org) – In November 2022, Oregon CURE reported the DC Council unanimously passed the Revised Criminal Code of 2022 (RCCA). The measure eliminated mandatory minimum sentences, maxed out punishments at 45 years, allowed for the re-sentencing of young offenders, and changed the parameters and penalty for felony murder. However, it's now facing a challenge. On February 2, Congress moved to block the measure.
Republican Representatives Andrew Clyde (GA) and Bill Hagerty (TN) introduced a joint resolution to disapprove the RCCA of 2022. The initiative passed the House on February 9 by a vote of 250 to 173. Unlike the 50 states in the union, Washington, DC, is only a district. Its constitution allows Congress to review all legislation before it becomes law. The clause states US lawmakers can change or overturn them, as needed.
House Passes Legislation To Block DC's New Crime Law https://t.co/x2Dn9icOg8

— Daily Caller (@DailyCaller) February 10, 2023
After the vote, Clyde said the resolution was a huge step for Congress trying to combat crime in the nation's capital. DC Mayor Muriel Bowser (D) apparently tried to stop the measure herself in January, but the council was insistent, overriding her veto by a near-unanimous vote. The back and forth prompted Congress to step in.
According to data from the Metropolitan Police Department, homicides and sexual abuse are up when compared to 2022. Clyde believes if the RCCA of 2022 stayed in place, it would only "incentivize criminals" to continue running rampant through the streets of DC. The Georgia lawmaker said he was happy to see legislators from both parties supporting the resolution.
DC Council Chairman Phil Mendelson (D) was annoyed about the development. He claimed House members didn't even know what was in the bill, stating the move was simply "political rhetoric" to be used during the 2024 election. DC News Now reported that local leaders overall want Congress to "stay out" of the district's business.
If the bill to block does not pass the Senate, the newly revised criminal code will go into effect in 2025, as written.
Copyright 2023, RepublicanReport.org