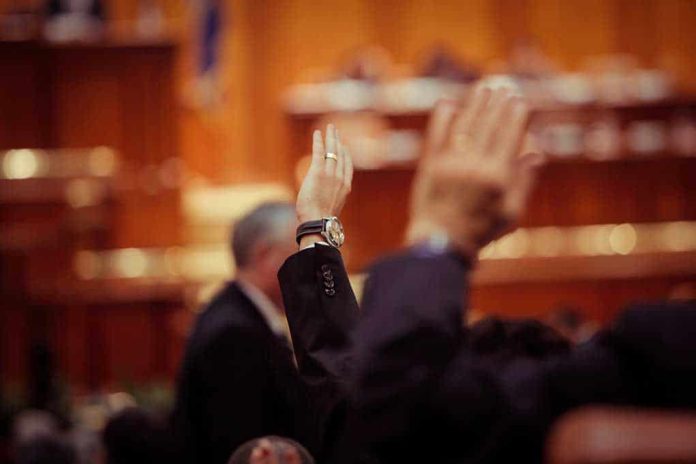 (RepublicanReport.org) – The riot at the Capitol on January 6, 2021, continues to make political waves in Washington, DC. The Democrats are unified in their insistence that former President Donald Trump is to blame for inciting the rioters. Even some Republicans have come around to this way of thinking, despite firm criticism from colleagues and many voters.
Commission of Investigation
On Wednesday, May 19, House Democrats, along with 35 GOP representatives, voted to establish a commission of investigation into the Capitol attack. The rebellious Republican contingent was led by Rep. John Katko (NY), who co-wrote the proposal with Homeland Security Committee Chairman Bennie Thompson (D-MS).
The most high-profile name on the list of Republican defectors is that of Rep. Liz Cheney (WY). Cheney has already lost her position as House GOP Conference Chair over her decision to vote for Trump's impeachment earlier this year. The Wyoming GOP also censured her over the vote, something that could impact her chances of reelection in 2022.
However, it's not just established conservative lawmakers using this as a platform to bash Trump. Rep. Peter Meijer (R-MI), a freshman, spoke in favor of the bill, accusing "prominent elected officials" of encouraging the attack.
Controversy Over Commission
The issues with this proposed commission run deeper than partisan politics. Many Conservatives feel it's a political attack on Trump and Republicans.
Rep. Kevin McCarthy (R-CA) is the House Minority Leader and the senior GOP representative in the chamber. He did not support the proposal, though he did not speak on the matter during the House debate. Can the democrat-appointed commission be unbiased in its investigation?
The former president weighed in on the discussion himself on Thursday, calling those who voted in favor of the commission "ineffective and weak."
Despite the Republican support the bill has garnered in the House, it will face a much stiffer test in the Senate. In order for the bill to pass into law, 10 GOP Senators out of 50 will have to vote in favor of it. Senate Minority Leader Mitch McConnell (R-KY) has indicated he will not support it.
Copyright 2021, RepublicanReport.org