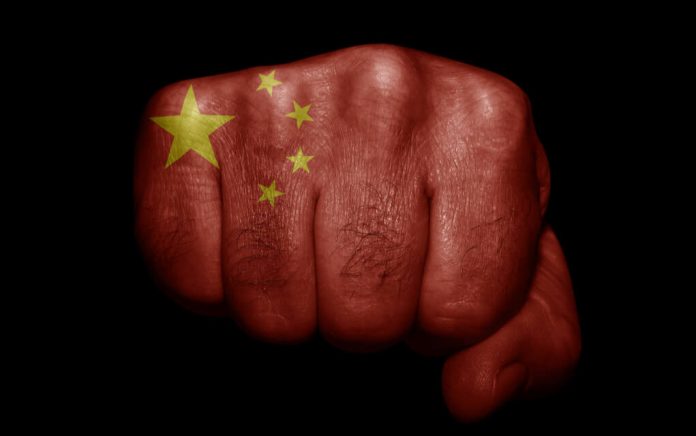 (RepublicanReport.org) – One of the trickiest foreign policy issues currently facing President Joe Biden and his administration is that of Taiwan and China. The United States doesn't have an official diplomatic relationship with Taiwan, but has taken the unofficial stance of helping the island to maintain its sovereignty from China. US lawmakers recently traveled to Taiwan, and the Chinese Communist Party (CCP) government isn't pleased.
A bipartisan group of lawmakers made the trip to Taiwan last week, as reported by Fox News. Those involved were Republican Senators Lindsey Graham (SC), Rob Portman (OH), Richard Burr (NC), and Ben Sasse (NE), Democratic Senator Bob Menendez (NJ), and Rep. Ronny Jackson (R-TX). This marks the most senior delegation of US officials to ever visit the island.
While in the independent country, the six lawmakers met with President Tsai Ing-wen, who released the tweet below thanking them for expressing America's support for Taiwan with their visit.
A warm welcome to Senator @LindseyGrahamSC, @SenatorMenendez, @SenatorBurr, @SenRobPortman, @SenSasse, Representative @RonnyJacksonTX & your delegation from the #US. You're all true friends to #Taiwan & I look forward to working with you to strengthen our countries' partnership. pic.twitter.com/0JneLainqi

— 蔡英文 Tsai Ing-wen (@iingwen) April 14, 2022
China was critical of the summit, stating it strongly opposed any official interaction between the US and Taiwan. China views the island of Taiwan as part of the CCP's territory, and fears of an invasion have risen in recent years in the context of elevated Chinese aggression. China's military also staged drills on Friday in response to the visit, with Chinese Foreign Ministry spokesperson Zhao Lijian vowing China would "take strong measures to resolutely safeguard its sovereignty and territorial integrity," according to AP News.
The question now becomes, will the CCP take more decisive action to exert control over Taiwan? And if so, how will the US respond?
Copyright 2022, RepublicanReport.org