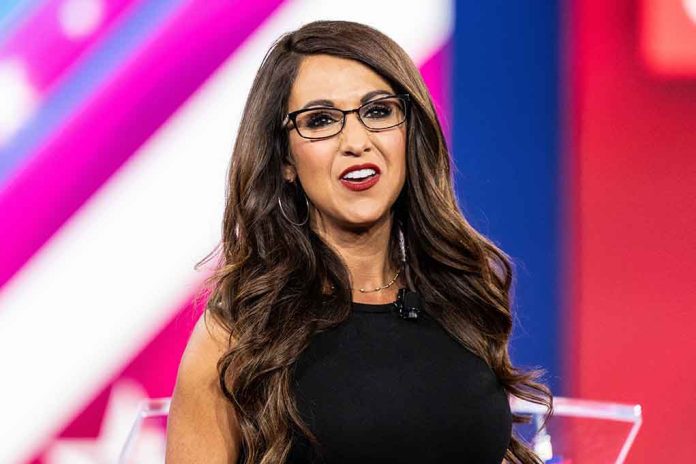 (RepublicanReport.org) – Transportation Secretary Pete Buttigieg has come in for some criticism over how long he waited before visiting the scene of last month's train derailment in Ohio. Now a GOP congresswoman has given him another blast — along with an interesting suggestion for reference material. Should Mayor Pete be watching cartoon trains to learn his job?
Boebert on Buttigieg: "I think he needs to watch more of 'Thomas the Engine' to really understand how our infrastructure works. Wasn't Buttigieg just saying that we have too many white make construction workers? Here he is dressed in cosplay as a white male construction worker." pic.twitter.com/hOrXLCNpMP

— Ron Filipkowski 🇺🇦 (@RonFilipkowski) February 26, 2023
Many people are unimpressed with the Biden Administration's response to the February 3 train derailment that left East Palestine, Ohio, potentially contaminated with toxic chemicals. Residents say they have a range of mysterious symptoms, and pets and fish are dying, but the EPA has temporarily blocked cleanup efforts while insisting the air and water are safe. President Joe Biden can't remember whether or not he's spoken to the mayor of East Palestine. It even took nearly three weeks for Buttigieg to visit the scene, despite his department being responsible for our transport infrastructure.
Buttigieg has been facing a lot of flak over the disaster. He didn't even comment on it publicly for 10 days, and when he did finally visit the scene, he was ridiculed for "cosplaying" in safety gear. Representative Lauren Boebert (R-CO) has suggested the hapless transport secretary watch children's train cartoons to improve his knowledge of the railroads.
Appearing on Fox News's "Unfiltered with Dan Bongino" on February 25, Boebert slammed Buttigieg for claiming to have "lost his train of thought" while discussing the incident, then added, "I think he needs to watch more of Thomas the Engine to really understand how our infrastructure works." Boebert was referring to the classic British children's cartoon "Thomas the Tank Engine," now given a woke reboot as "Thomas & Friends: All Engines Go," about the adventures of a small, fun-loving blue steam locomotive.
"Thomas the Tank Engine" probably doesn't have a lot to say about running a modern American railroad, but she thinks it might still tell Buttigieg more than he knows now. The ex-mayor claims he's "proud" of his department's response to the disaster, and says his focus is on improving rail freight. East Palestine residents aren't so sure, though. They just want to know that nothing like this is going to happen again.
Copyright 2023, RepublicanReport.org