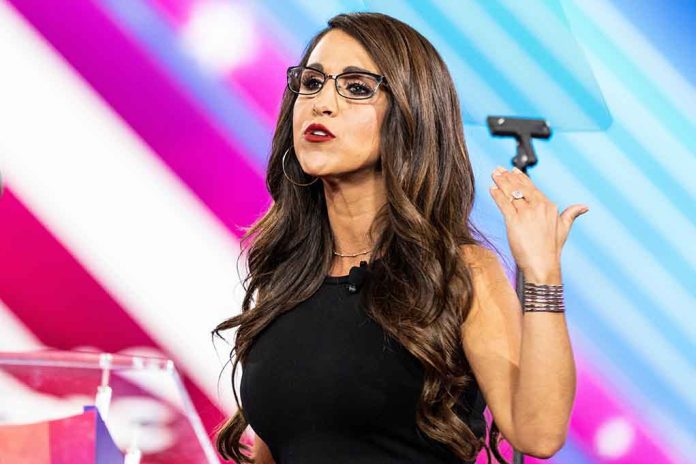 (RepublicanReport.org) – DirecTV recently decided to drop the conservative network Newsmax from its channels list after the two parties couldn't come to an agreement. Representative Lauren Boebert (R-CO) took to the House floor to express her dissatisfaction with the move. The controversial Republican asked what the next target for cancel culture was.
Lauren Boebert has critcized DirectTV for dropping Newsmax from its platform. Boebert said that conservatives are not being treated "fairly" and that Americans are tired of cancel culture. pic.twitter.com/SuG3mEzi7K

— Newsweek (@Newsweek) February 1, 2023
Boebert noted that on January 24, at midnight, DirecTV dropped Newsmax from its services, claiming it denied 13 million customers a "highly-rated news channel." She mentioned this wasn't the "first time" America has seen this kind of move from cable companies, and she's concerned "it won't be the last."
The representative mentioned that back in April 2022, DirecTV de-platformed One America News. Boebert then asked which channel would be next, Fox News? Or maybe the Weather Channel would be the next target of cancel culture if the network refused to bend to the Left's climate change claims.
In her rant, she noted Democrats want to disregard the truth and erase history, insinuating that could affect the History Channel. Boebert then mentioned the Left's dismay for Christian beliefs, wondering if cancel culture would go after the Trinity Broadcasting Network.
Bobert continued, stating that people in America were sick of cancel culture. She added that Conservatives don't receive fair treatment and that Big Tech is censoring them. It's not just television networks in her crosshairs, either. Boebert said those on the Right were the targets of being labeled a "domestic terrorist" for attending school board meetings and that the IRS targets conservative organizations because they "have the word patriot in their name."
While DirecTV has removed Newsmax from its services, the television provider replaced it with another conservative network, The First. It will see popular Republicans, such as Bill O'Reilly, who was a hit on Fox News, providing daily commentary for Americans.
Copyright 2023, RepublicanReport.org