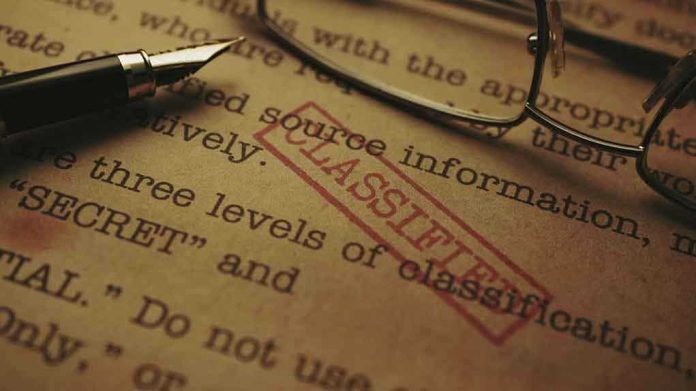 (RepublicanReport.org) – On November 22, 1963, then-President John F. Kennedy died after sustaining a gunshot wound to the head while traveling through Dallas, Texas, in an open-top car. The man who fired the shots, Lee Harvey Oswald, died on November 24 when an assailant named Jack Ruby shot him as he emerged from a Dallas police holding facility on his way to county jail.
Nearly 60 years after these tragic events, difficult questions still surround the Kennedy assassination, and our federal agencies know more about it than they've been willing to share with the public. A new trove of documents related to the crime has just become available, but there are still many important details we don't know.
What the Documents Tell Us, and What They Don't
On Wednesday, December 15, the National Archives and Records Administration released nearly 1,500 documents related to President Kennedy's murder. Among these documents are CIA memos, transcripts of phone calls Lee Harvey Oswald made, and information from other sources regarding advance tips about potential attempts on Kennedy's life.
The CIA memos reveal Oswald had a meeting with a representative from the KGB (the Soviet Union's secret service) two months before the shooting. There's also evidence that a tip from an anonymous source to US officials in Australia warned about a bounty the Soviet government had put on Kennedy's head a year before the murder. But, for some reason, that tip never found its way to the CIA.
The Response
Though the document release has shed new light on many different elements of the case, it's not enough for some people. Robert F. Kennedy Jr., the nephew of the murdered president, was highly critical of the Biden administration earlier in the year over its failure to release all the case documents sooner. Kennedy slammed the government over its reluctance to expose its own secrets, saying it was an affront to democracy.
The Biden administration committed to releasing these documents sooner, blaming the pandemic for the delay. However, there are also more yet to be released, which officials say we won't see until the end of next year.
Should the CIA and other federal agencies still be able to exercise this much control over such explosive information? Are closely-guarded state secrets in everyone's best interests, or should we demand to see and hear all the facts around the Kennedy assassination?
One way or another, it seems like the truth behind what happened may never fully emerge.
Copyright 2021, RepublicanReport.org