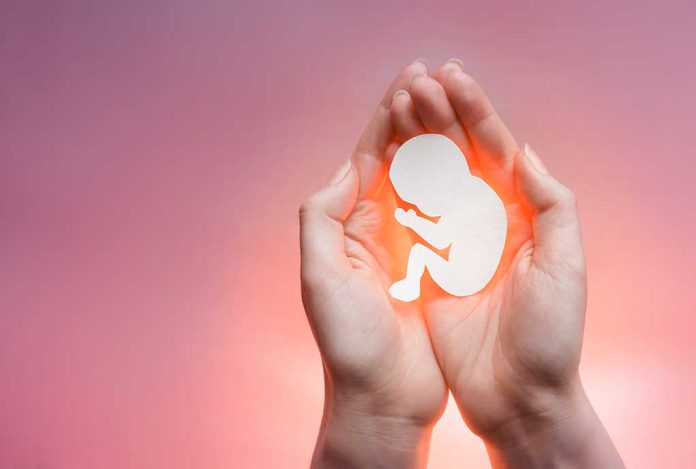 Top Republican Wants PUNISHMENT For Abortion Providers
(RepublicanReport.org) – In a story that has since reverberated around the world, the US Supreme Court voted on Friday, June 24 to overturn Roe v. Wade. The response among Americans has varied widely, with many Liberals protesting fiercely against the court's decision. However, conservative states across the country are putting forth efforts to legally restrict abortion. South Dakota Governor Kristi Noem (R) gave her view on the situation on Sunday.
Noem said during various news appearances this week that the Supreme Court's decision was a step in the right direction. While speaking on ABC's "This Week," she said that because the power to restrict abortions have been moved back to the states, women in those states can appeal to their elected officials to enact legislation that best align with their beliefs. The popular South Dakota leader clarified during multiple interviews that she believes abortion providers, not vulnerable mothers, should face punishment for abortion.
South Dakota is one among 13 states with so-called "trigger laws," meaning the rules around abortion changed as soon as SCOTUS overturned Roe v. Wade. South Dakota law no longer allows abortion under any circumstances apart from when it is deemed necessary to save the life of a pregnant mother.
She also recently defended the state's ban of an abortion pill, which is discussed in the story below:
South Dakota Gov. Kristi Noem on Sunday defended the state's ban of an FDA approved abortion pill — a method not specifically addressed by the Supreme Court's overturning of Roe v. Wade. https://t.co/uRyZ8Cixf2 pic.twitter.com/NFXpf8GR3p

— Newsmax (@newsmax) June 27, 2022
Noem has promoted initiatives within her state to assist expecting mothers in difficult situations who might be considering terminations. She wants a special legislative session to come up with more ways in which these women might be supported to ensure both mother and child have as much protection as possible.
Copyright 2022, RepublicanReport.org