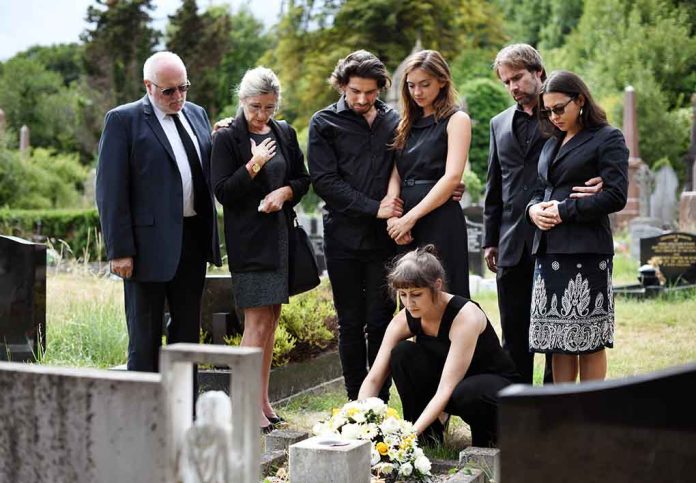 (RepublicanReport.org) – Generally speaking, when a man chooses to kill his wife and children, memories of him are tarnished forever. However, that appears not to be the case in the story of one Utah man who allegedly murdered his wife, all his kids, and his mother-in-law before taking his own life. An obituary for the deceased killer was full of praise for him, and it has since been widely criticized online.
Michael Haight (42) was on the receiving end of a divorce filing on December 21, 2022, from his wife of 20 years, Tausha Haight. Two weeks later, Haight fatally shot his wife, his mother-in-law Gail Earl, and his five children, Briley, Sienna, Macie, Gavin, and Ammon, before turning his gun on himself. Law enforcement officers found the bodies of the family the following day.
The shocking event left the town of Enoch in shock. However, an unidentified individual saw fit to write an obituary for Michael Haight that spoke of his virtues as a family man and made no mention of his violent crimes, his victims, or the cause of his death. The tribute was posted online but deleted soon after following backlash, according to the Daily Mail. It currently appears to be unavailable on the Southern Utah Mortuary webpage carrying the notification of Haight's passing.
Obituary for the Utah man who fatally shot his five children, mother-in-law and estranged wife: "Michael made it a point to spend quality time with each and every one of his children. Michael enjoyed making memories with the family." https://t.co/p412A5qZSC

— Shannon Watts (@shannonrwatts) January 14, 2023
However, the Mail's report shared screenshots of the controversial tribute. It detailed his birth in Seattle, Washington, and his family's subsequent move to Utah. It then spoke about his hobbies as a child, including sports, scouting, and the outdoors, saying Haight "excelled at everything he did."
The obituary detailed Haight's work, study, and travel as a young man, as well as his time spent volunteering with the Church of Latter-Day Saints. It then celebrated his virtues as a family man, saying he "made it a point" to spend time with his wife and kids. Near the end of the tribute, it said, "Michael lived a life of service."
Copyright 2023, RepublicanReport.org