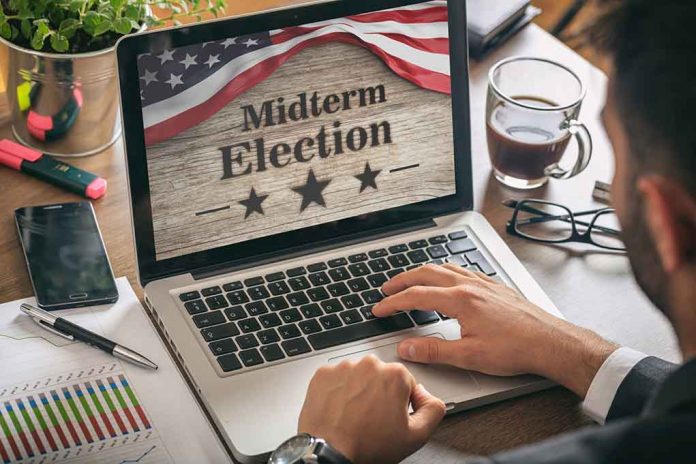 Midterms 2022 INCOMING – Could These Issues Decide the Elections?
(RepublicanReport.org) – As November edges closer, all eyes are on key midterm election battles in states across the country. This election season has increasingly seen a number of hot-button issues take center stage, most notably abortion and inflation. According to a new poll from NPR/PBS NewsHour/Marist, these are the two things at the forefront of voters' minds right now.
High Prices
Inflation has dominated a huge amount of political discourse this year as prices skyrocketed in the wake of the pandemic and the Russian invasion of Ukraine. President Joe Biden signed the Inflation Reduction Act into law last month, heralding provisions in the bill that will, according to him, reduce the costs associated with things like health insurance, prescription drugs, and energy.
Democrats battling it out ahead of elections are using the legislation to promote themselves. However, their Republican rivals have been focusing on the potential drawbacks of the bill. The Congressional Leadership Fund, the super PAC that contributes the most to the House GOP, is spending $750,000 on an ad campaign to highlight the bill's spending on 87,000 new agents for the Internal Revenue Service (IRS) in an effort to unseat Rep. Jared Golden (D-ME), a key supporter of the bill.
The NPR/PBS NewsHour/Marist poll found inflation was the single biggest issue on voters' minds at the moment.
Abortion Rights
Since the US Supreme Court abolished the federal protection for the right to an abortion in the case of Dobbs v. Jackson Women's Health Organization earlier this year, reproductive rights have become a major source of debate on the campaign trail.
According to the poll, Democrats are leaning on abortion particularly heavily in their campaigning efforts, having spent millions of dollars on ads related to it already. The study found 77% of Democratic voters were likely to vote because of the changed legal landscape around abortion.
Current Projections
For now, it's unclear which side has better odds of coming out on top this fall — especially in the Senate. According to a recent Wall Street Journal report, there are 12 races in which close competition is likely, including in Arizona, Pennsylvania, and Georgia. Republicans could flip seats in Nevada, Georgia, and New Hampshire, while Democrats are eyeing potential turnovers in Wisconsin and Pennsylvania.
The WSJ report notes polling for Senate Democrats has improved since the Supreme Court decision on abortion rights earlier in the year. Meanwhile, back in August, Senate Minority Leader Mitch McConnell (R-KY) said he believes the GOP has better chances of winning the House than the Senate. However, more recent reports have claimed Majority Leader Chuck Schumer (D-NY) privately expressed concerns that Democrats would lose the House.
How do you think the two major parties will fare in this year's elections?
Copyright 2022, RepublicanReport.org