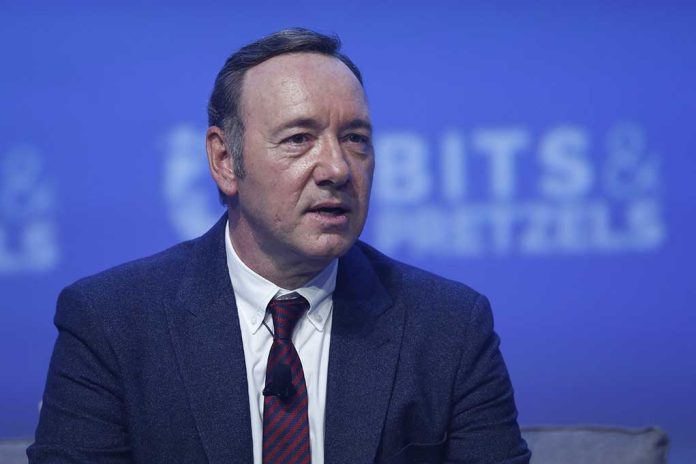 Kevin Spacey ASSAULT Charges – He's Chosen His Plea
(RepublicanReport.org) – Kevin Spacey was one of the highest-profile celebrities accused of assault during the #MeToo movement. The "House of Cards" star retreated from the public eye in shame after a spate of misconduct allegations emerged about him in 2017. Now he is facing criminal charges in London, England.
On Thursday, July 14, Spacey pleaded not guilty to one count of causing a person to engage in penetrative sexual activity without consent, and four counts of sexual assault. The alleged offenses occurred over a decade ago, with three men as the reported victims.
The actor was working as the artistic director of the Old Vic theater in London at the time of the alleged crimes. The charges he's currently facing cover only a small proportion of the accusations against him stemming from that period. Over 30 people have reportedly stated the actor sexually harassed them.
The most serious charge stems from an alleged incident in which Spacey forced another man to engage a sexual act without consent. If he is found guilty on this count, he could face life in prison.
Kevin Spacey pleaded not guilty to UK sexual assault charges against 3 men. He faces up to life in prison on the most serious charge.

Spacey has over 30 sexual harassment accusers and faces over 20 allegations of inappropriate behavior from personnel at a London theater. pic.twitter.com/P4VPRm1ade

— AJ+ (@ajplus) July 14, 2022
Spacey has not faced any charges in the United States despite multiple allegations against him.
What do you think about the allegations against Spacey?
Copyright 2022, RepublicanReport.org