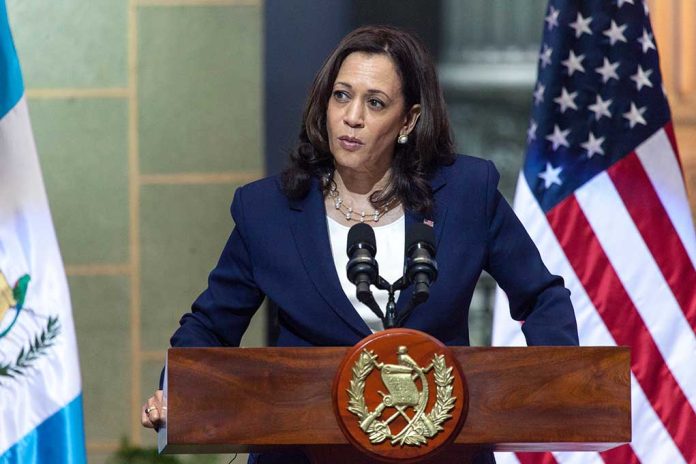 (RepublicanReport.org) – After former President Donald Trump announced he was running in 2024, many turned to President Joe Biden to ask the same question. Democrats and Republicans have waited for the commander-in-chief to announce his reelection bid or to reveal if he won't run again. The doubt has led to some wondering if Vice President Kamala Harris has the momentum to propel her to succeed her boss. Meanwhile, the uncertainty may bring other Democratic rivals out of the woodwork.
Should Biden Run?
Senator Elizabeth Warren (D-MA), who also ran for the White House alongside Biden and Harris in 2020, recently spoke with WGBH, a local radio station in Boston. During the interview, the host of "Boston Public Radio" asked the senator if she believed the president should run again in 2024. Warren quickly agreed that he should and that he would be.
The host hit the senator with a follow-up question about whether she believes Harris should join Biden on the ticket. While Warren quickly backed a reelection bid from the president, she was less enthusiastic about the California Democrat being by his side again. The senator made it clear that Biden gets to decide based on what he feels is comfortable. Warren explained that she's known the vice president for some time and liked her before the two became a team.
Not Strong Enough?
Warren isn't the only one that seems to have concerns about Harris. Democrats from critical states across the country are expressing doubts about the vice president's political future, as detailed by a report from the Washington Post. Harris is in both a place of opportunity and challenge.
On the one hand, if Biden chooses to run again, she would be critical to the campaign as his second in command and set her up for a potential 2028 bid. On the other hand, if he doesn't run for reelection, Harris becomes the target as she would come into the spotlight as Biden's potential successor. The vice president would face significant scrutiny and increased attacks in the second scenario.
Harris has faced consistent challenges during her time in the White House. While it's not unusual for a vice president to keep a low profile, Harris has done so despite being tasked with addressing the high-profile crisis at the Southern Border as Biden's immigration czar. Additionally, she has failed to deliver any wins regarding abortion rights, the border, or voting rights. Meanwhile, her boss has several legislative wins under his belt.
The potential weakness of Harris and the possibility of Biden not running could force other Democrats, like California Governor Gavin Newsom, to come forward as presidential contenders to give their party the best chance at winning in 2024.
Copyright 2023, RepublicanReport.org