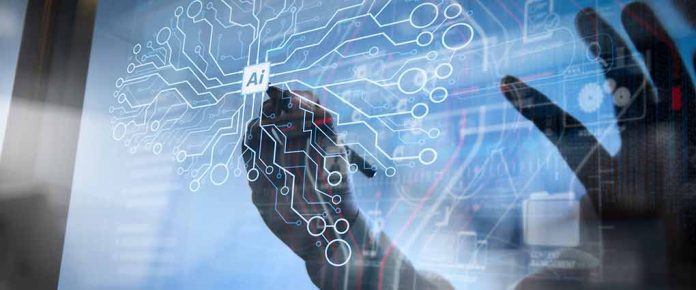 (RepublicanReport.org) – Over the past few months, Artificial Intelligence, often called AI, has grown exponentially as companies open chatbots like ChatGPT and Bard for public use. As this technology spreads, many users are nervous about its threats, especially against more vulnerable populations that are not used to cutting-edge technology and its implications. In a recent roundtable discussion with consumer protection experts, Vice President Kamala Harris tried to break down the concept for those listening, but many laughed at her overly simplified comments.
On Wednesday, July 12, Harris hosted a discussion on AI's risks to Americans of all ages and backgrounds. According to The Hill, she noted the topic is "very multifaceted" as the technology "is rapidly developing." The VP tried to simplify things for those listening by joking that AI is just "two letters" before explaining that every piece of AI technology learns to operate and respond to questions based on a given dataset. While this process can create very lifelike responses, experts argue that is simply because it has been taught using actual human conversations.
Harris went on to share that the current administration wants to focus on transparency of the datasets being given to AI tech to ensure they do not harm, discriminate, or share biases about people. She also warned of the bots' ability to spread misinformation and lies quickly, especially to those unfamiliar with technology, like seniors and children. While she stumbled through her speech, she did not share any new insight into the technology but only shared surface-level information that the everyday consumer of news would also be able to describe.
Harris' chat came the day after many Senators attended a classified briefing on the same topic. After the meeting, Senator John Kennedy (R-LA) highlighted the technology's "extraordinary potential to make our lives better, if it doesn't kill us first," according to The Hill. While the second-in-command did not give such a grave warning on Wednesday, nearly everyone in Washington, DC, seems to agree that some sort of regulation and transparency requirements need to happen fast to keep America and its people safe from technology running wild.
Copyright 2023, RepublicanReport.org