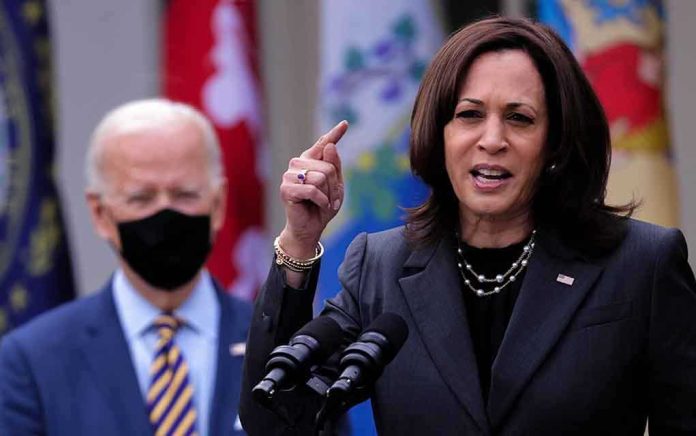 (RepublicanReport.org) – It's no secret that President Joe Biden has failed to endear himself to the American public over the last year. His second-in-command is just as unpopular, according to many polls. Despite this, it appears Vice President Kamala Harris is still set to be on the Democratic ticket in 2024 if Joe Biden gets to make the choice.
"She's going to be my running mate," Biden says of Harris in 2024

— Manu Raju (@mkraju) January 19, 2022
On January 19, during Biden's first press conference in months, a reporter asked him whether he would stick with Kamala Harris as his running mate in the presidential election in 2024. The president answered in the affirmative, though he did not elaborate on the reasoning behind this choice or discuss whether he may have considered replacing Harris with anyone else.
This choice will no doubt be a cause for surprise in some quarters. There have been numerous reports of difficulties involving Kamala Harris in the White House, including rumors of significant breakdowns in relations between her office and Joe Biden's. Another major issue has been the vice president's ineffectiveness in her role as border czar, with many media outlets questioning why she has done so little to address the ongoing immigration crisis.
Do you think Kamala Harris and Joe Biden will be on the Democratic ticket in 2024?
Copyright 2022, RepublicanReport.org