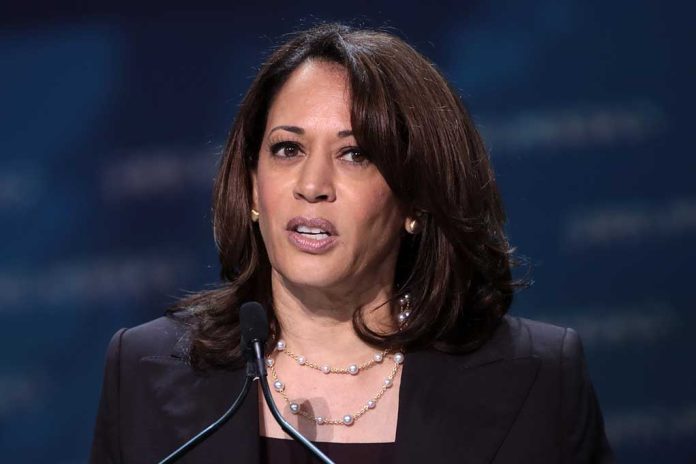 Kamala Harris Caught in Giant Lie by Fact-Checkers
(RepublicanReport.org) – Vice President Kamala Harris went on the record over the weekend in Minnesota. She commented on her involvement with the infamous protests of 2020 that held Minneapolis hostage and started a wave of violent riots across the country. The VP told WCCO4 News that anyone asking about her involvement with a fund that helped bail violent criminals out of jail after the protests is "spreading misinformation." The Washington Free Beacon's fact-checking department investigated her claim.
The Details
Back in 2020, Harris tweeted her support for the Minnesota Freedom Fund to her followers, specifically mentioning the need for bail money for "protesters." Her message is still there to this day. The fund, which existed prior to the death of Minneapolis resident George Floyd, collected $3.5 million after the protests and arrests started. Only about $200,000 of the money, however, ever went to bailing out those involved.
Fox News did an investigation and found the fund bailed out people with charges including domestic violence, accusations of sexual assault, and even murder. Harris has never backed down from her support for the fund, and now, she calls questioning her on it "playing political games."
The Interview
Harris and the Democrats used the George Floyd story to push the Progressive agenda throughout the 2020 election. The WCCO4 reporter plainly asked the VP about the fund and how it morphed away from a means to free peaceful protesters from jail into "something else." Rather than answer the question, Harris went into a story about her parents protesting during the civil rights movement, reiterating her support for peaceful protest.
That's when she called the topic "misinformation." The Free Beacon's findings, however, say she not only avoided the question, but earned "four Clintons" for her attempt to label it all a lie.
The Fund
The Minnesota Freedom Fund isn't just for protesters. The organization's website says it provides help with bail for both immigration and criminal charges for anyone who can't afford it. They don't look at the case or the details at all. The fund doesn't make its decisions based on the charges. That means even someone accused of the worst things imaginable could find a way back on the streets with nothing but a promise to show up.
The Beacon's story uses specific examples, such as career criminal George Howard, who went free after a domestic abuse charge and wound up back behind bars for allegedly killing a man weeks later. Then there was multiple felon Sean Michael Tillman, who got help with his bail for indecent exposure and then allegedly shot someone to death on a train platform shortly thereafter.
The Verdict
The "four Clinton" verdict from the Beacon certainly seems in line with the facts in the case.
Copyright 2022, RepublicanReport.org