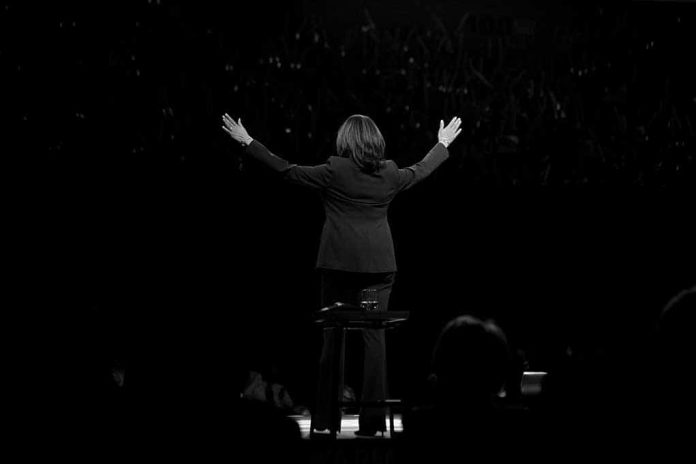 (RepublicanReport.org) – Congressional Democrats just finished a very busy week, managing to come to a scrappy compromise with Republicans over the debt ceiling. A temporary suspension is now in place until early December. Disagreements over social spending and infrastructure bills still threaten to derail President Joe Biden's spending agenda. So, where is Vice President Kamala Harris?
On Thursday's #TWTFrontPage: Democrats agree to delay a debt ceiling showdown until December, Vice President Kamala Harris has been mostly missing during Capitol Hill spending talks, and more.

Stories: @RealHarisAlic @SethMcLaughlin1 @mrglenn @guyjtaylor https://t.co/D0GUcPyxcy pic.twitter.com/XisNrnOt0m

— The Washington Times (@WashTimes) October 7, 2021
The vice president has been notably absent in Washington, DC, over the past number of days. It has emerged that she spent some of last weekend in her native California. She made no public appearances there, and the White House did not state any official reason for the trip.
On Sunday, she was back in Washington, DC, as people spotted her power walking around the city with Second Gentleman Doug Emhoff. Despite her presence in the area and ongoing struggles in Congress, she had no official engagements over the weekend.
Analysts are openly wondering whether Kamala Harris might deliberately keep a low profile to prop up her approval ratings. If Joe Biden's long-standing spending goals are dashed, the VP could insulate herself from the reputational damage by remaining out of the spotlight. However, in a time when remaining unseen is almost impossible (especially for a politician), it's a high-risk strategy.
Copyright 2021, RepublicanReport.org