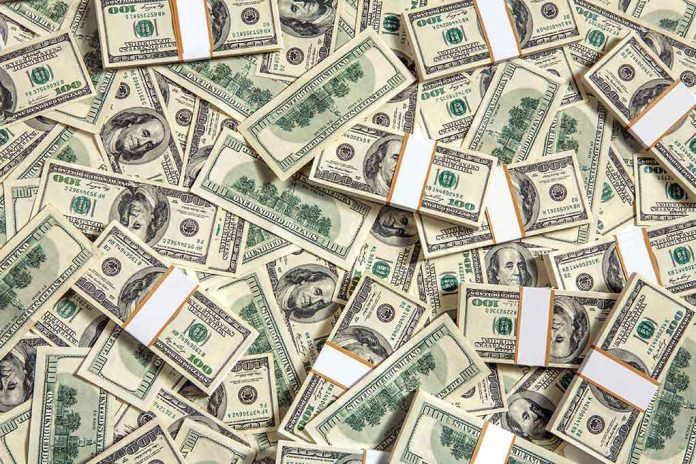 They're Accused of Targeting TEENS – Massive Penalty Incoming?
(RepublicanReport.org) – In recent years, electronic cigarettes have exploded in popularity. Many users tout them as a healthier alternative to traditional cigarettes, as well as a potential quitting aid. However, the devices aren't without their drawbacks; experts claim they have enticed many young people to become addicted to nicotine. Now, major e-cigarette manufacturer Juul has agreed to a settlement over its alleged role in fueling this problem.
This development follows an investigation that 33 states, as well as Puerto Rico, launched into Juul's marketing practices. According to a statement from William Tong, Connecticut's attorney general, "They relentlessly marketed vaping products to underage youth." The probe found the company directed its expansion efforts at teens by developing fruity flavors and using trendy, youthful models in its marketing content.
The settlement will see the e-cigarette company tentatively pay at least $438.5 million. It must also commit to stop using models younger than 35 in its advertising, and keep its ads off billboards, social media, and strategic product placement in TV shows and films. Additionally, it can no longer fund education programs for young people in schools.
This isn't the end of Juul's legal troubles, however. Thousands of lawsuits against the company are still pending, including from the state of Minnesota, which is taking the case to trial next year.
MN is *not* part of the settlement w JUUL some AGs announced today. We are taking JUUL & Altria to trial in March 2023—we'll be the first state to do so—for deceiving Minnesotans about the harms of their product, esp on young ppl. We can do better in holding them accountable.

— Attorney General Keith Ellison (@AGEllison) September 6, 2022
Do you think these new requirements go far enough? Should e-cigarette marketing be subject to the same restrictions as ads for traditional tobacco products?
Copyright 2022, RepublicanReport.org