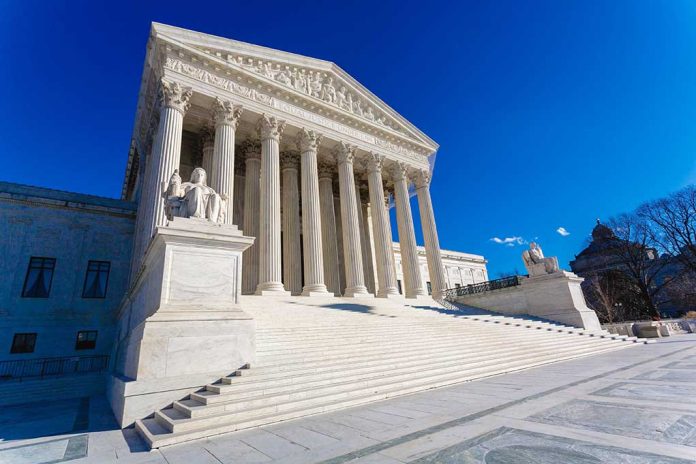 (RepublicanReport.org) – The Biden administration's Occupational Safety and Health (OSHA) COVID-19 vaccine and testing mandate continues to cause controversy, both among everyday Americans and in courts of law. Though President Joe Biden remains determined to put the order into force as soon as possible, a number of hurdles stand in the way. US Supreme Court Justice Brett Kavanaugh has attempted to step in following disputes in federal appeals courts.
The Fifth Circuit Court of Appeals blocked the mandate following Biden's announcement of the rule. Subsequently, the Sixth Circuit Court of Appeals overruled the Fifth, putting the mandate on course for implementation once again.
On Monday, December 20, Justice Kavanaugh asked President Biden to respond to a flood of appeals to the most recent ruling. Some of these appeals have come from religious groups alleging the mandate violates the Religious Freedom Restoration Act of 1993 and the First Amendment. These appeals ended up on Kavanaugh's desk as he's the judge who oversees appeals out of the Sixth Circuit. Initially, Kavanaugh gave the president until 4 p.m. on December 30 to respond to his request.
Christian groups appeal to Justice Kavanaugh to intervene in OSHA vaccine mandate case | Just The News https://t.co/I1ioRBawCS

— John Solomon (@jsolomonReports) December 22, 2021
But, in an unexpected move, on December 22, the Supreme Court issued orders granting the review of legal challenges, setting a rare accelerated timeline, and will now hear arguments on January 7, 2022.
The nation's highest court will be deciding on the legality of Biden's vaccine mandate aimed at large employers and the vaccination requirement for certain health care workers.
Copyright 2021, RepublicanReport.org