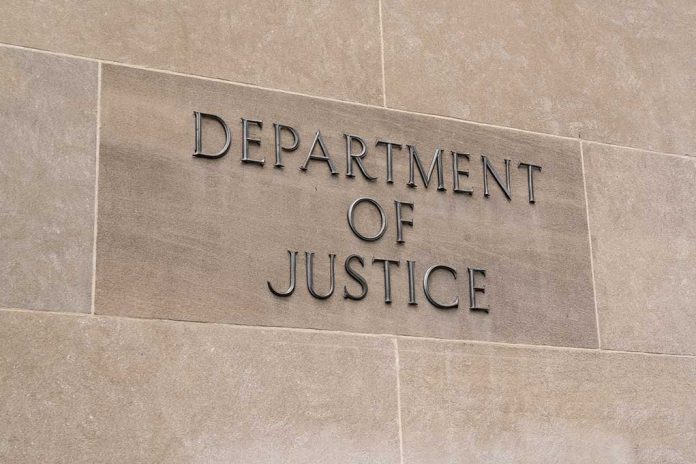 DOJ TARGETS Critical Abortion Ban – Lawsuit Filed!
(RepublicanReport.org) – Earlier this year, the US Supreme Court set the world talking with its verdict in the case of Dobbs vs Jackson Women's Health Organization. It overturned 50 years of precedent and handed states back the power to decide whether or not to allow abortion procedures within their borders. Many conservative states have since tried to ban the practice through legislation, but it hasn't all been smooth sailing. Idaho is the latest pro-life state to meet with resistance on this front.
On Tuesday, August 2, the Department of Justice sued the state of Idaho over its trigger law outlawing abortion in almost all circumstances. According to Attorney General Merrick Garland, the state's legislation on the issue is in violation of federal law. According to AP News, this marks the first time the Biden administration has challenged one of the states in a case like this since the Dobbs decision.
The Justice Department sued Idaho, saying the state's new law criminalizes doctors who provide medically necessary treatment protected under federal law.

It's the department's first major challenge to a state trigger law since Roe v. Wade was overturned. https://t.co/OsNzajHQ9S

— The Associated Press (@AP) August 2, 2022
The law Garland alleges the state's measure violates is the Emergency Medical Treatment and Labor Act (EMTALA). It provides that all Medicare-funded hospitals must provide emergency medical care wherever and whenever it becomes necessary. During a press conference, he said the law stands to "threaten the health of women" in need of emergency treatment.
Pro-choice advocates allege the exceptions in Idaho's new law are not robust enough to protect patients in need of abortions. In the case of the allowances made for cases of rape or incest, for example, they highlight that law enforcement agencies cannot release investigation records quickly enough for a pregnant woman to procure a timely fetal termination.
What do you think? Do the arguments against this law have merit?
Copyright 2022, RepublicanReport.org